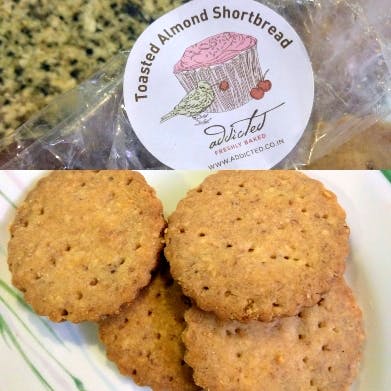 Try The Buttery And Nutty Almond Shortbread Here With A Hot Coffee
What Makes It Awesome
Buttery, nutty and downright delicious, the almond shortbread sold at Addicted - Freshly Baked is perfect with a coffee, a spot of jam, or if you're really fancy, then with peaches and mascarpone cheese.
What Could Be Better?
It's a bit pricey, but you only end up having a little bit at a time so i guess that makes up for it?