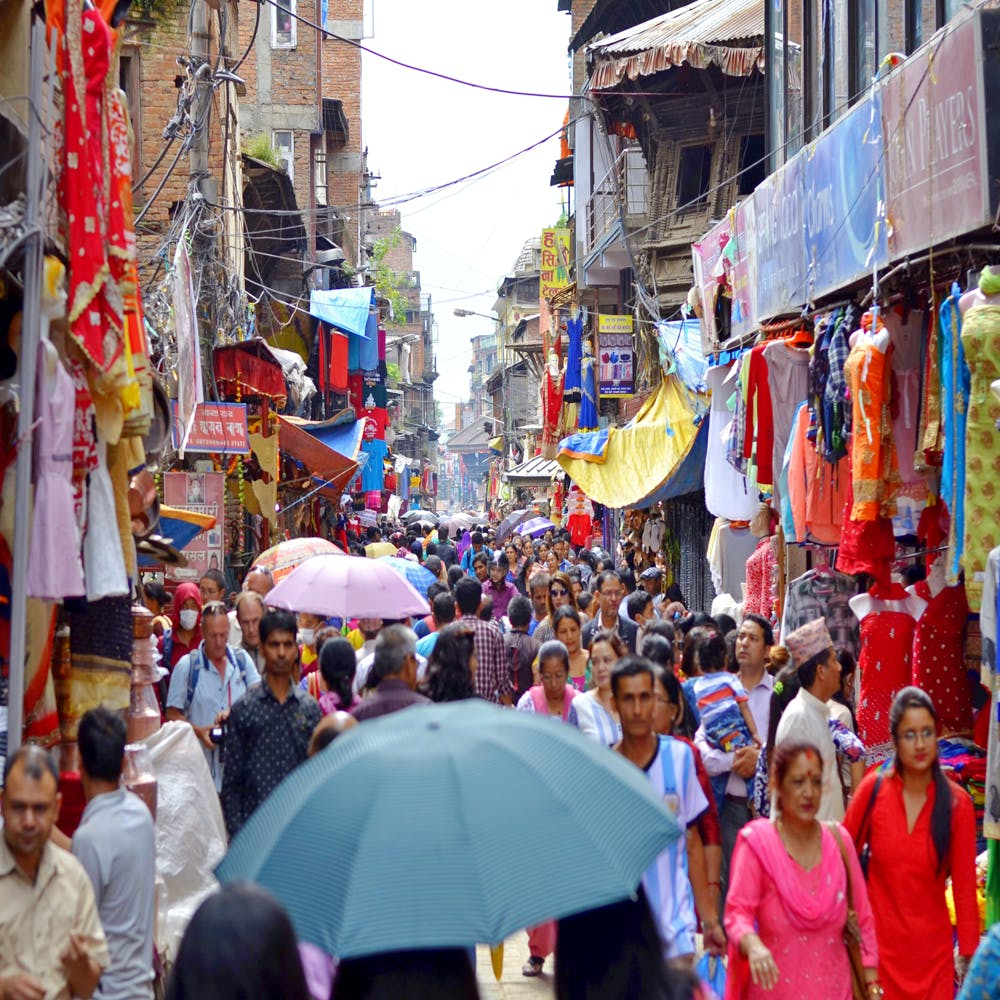 These 8 Stores In Old Faridabad Have The Best Menswear Collection
With a plethora of women's fashion stores, it's easy to dismiss Old Faridabad as a market solely dedicated to women. But look closely, and you'll find stores that have an excellent menswear collection which will suit all your tastes and not be too heavy on the pocket.
Vastralok Menswear
Tucked away in a side lane full of potters, this store retails everything from t-shirts, shirts, trousers to nehru jackets and kurta sets. Most of Vastralok's stuff is in cotton or linen and you can also choose to get bespoke suits made from them for as little as INR 4,595.
Starting from INR 550.
Jo-Jo
This store has a narrow entrance but once inside, you'll be amazed by their collection of graphic and basic t-shirts they have on offer (the men's section is on the first floor, so get climbing). Jo-Jo also retails shorts and distressed denims, so you can be sure of getting a complete casual outfit.
Starting from INR 500.

Rajpal
Check this store out if you're looking for custom shirts and collared t-shirts. They also stock ethnic wear and we found some really cool khadi and silk kurtas for your casual and party needs.
Starting from INR 550.
Rajpal Exclusive
If you're looking for slightly premium stuff, then Rajpal Exclusive is your best bet in the market. Their stock of t-shirts (round neck, collared and v-necks) is amazing and we also found jeans and trousers in a range of colours and styles.
Starting from INR 895.
Naveen Collection
Naveen Collection is an export surplus store that retails everything from denims, t-shirts and shirts to blazers, nehru jackets and even great looking belts (it's hard to find a good one, honestly). They stock sizes up to XXXL and since it's an export store, you'll find new stuff on every visit.
Starting from INR 450.
Deepak Garments
Probably the smallest store on this list, Deepak Garments is fully stocked with t-shirts, shorts and pyjamas for all sizes. This is not a store you'll be able to explore given the constraint of space, but ask them for what you're looking for and you won't be disappointed.
Starting from INR 250.
Vastralaya
Vastralaya, located almost at the end of the market, is a fabric store that stocks a wide variety of shirt, trouser and kurta fabrics. You can choose from checks, solids, stripes and self-printed fabrics in almost all colours from black, white, blue to grey, pink and burgundy.
Starting from INR 300 per metre.
Ask Vibhor a question