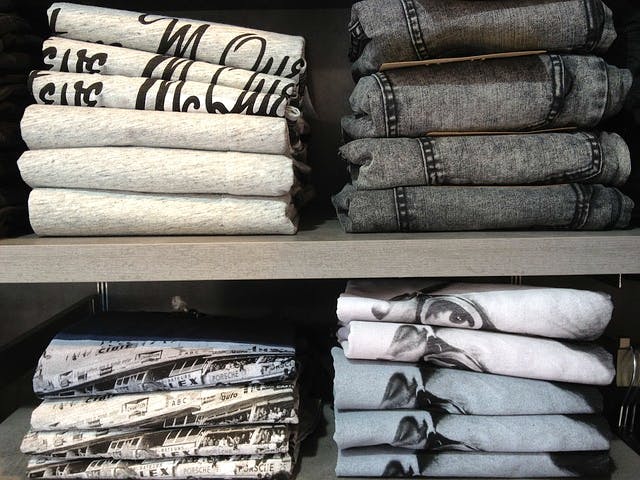 Men, Here Are The Best Stores For Apparel In NIT-5, Faridabad
NIT-5, Faridabad is a huge market where you'll find a ton of restaurants, apparel stores, decor outlets, gift shops and more. While most of the apparel stores in this neighbourhood market cater to women, here's a list of the eight menswear stores that we really liked when we went shopping there.
Sri Narmada
This family wear store is a good choice if you're out shopping for shirts, blazers or trousers. You'll find these in a wide range of colours (blacks, blues, greys, greens, colour-blocked) at Sri Narmada and the quality looked decent, as well.
Prices at Sri Narmada start at INR 599.
Sonu Emporium
Sonu Emporium's second store in the market is fully dedicated to menswear. You'll find brands like Numero Uno, Mufti, Blackberry's, Arrow and Raymond at this store. The collection is fabulous and you can get all your western wear needs sorted in here.
Prices at Sonu Emporium start at INR 449.
Fashion Guru
A tiny and easy to miss store, Fashion Guru has a cool range of t-shirts, shirts, joggers and shorts on offer. We recommend checking out their collection of pyjamas and joggers which looked really comfy and the red and yellow ones were are favourite.
Prices at Fashion Guru start at INR 349.
Cloth Cafe
You should check out Cloth Cafe for a cool range of tees, denims and footwear. Most of the stuff they have is export surplus and you'll also find first copies of luxury brands at this store.
Prices at Cloth Cafe start at INR 449.
The Brand Store
Another store selling export surplus and first copies, The Brand Store should be on your list if you're a fan of flannel shirts, acid-washed denims and tassel shoes. They have plenty of options and the quality seemed pretty decent.
Prices at The Brand Store start at INR 699.
Bagga Emporium
Bagga Emporium is a huge store that specialises in custom tailoring and suit fabrics. They have brands like Raymond and Linen Club on offer and the customers at the store were super happy with their tailoring services. You can also find shirts, tees and trousers at this store.
Prices at Bagga Emporium start at INR 499.
Youngman
Youngman is a menswear store where you'll find everything from fabrics, readymade western and ethnic wear and custom tailoring services. We really liked the flowery Nehru jackets and pinstriped kurtas that they showed us.
Prices at Youngman start at INR 549.
Comments