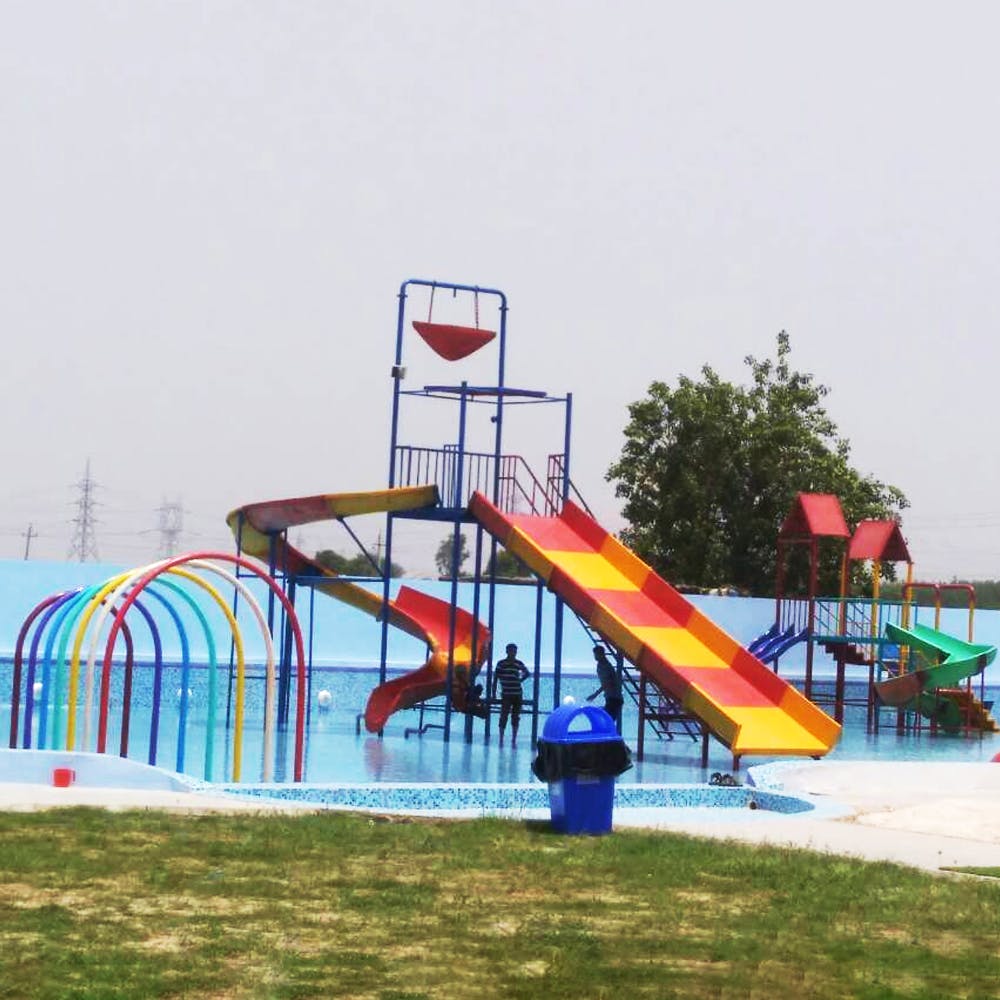 Adrenaline Junkies, Visit Mojoland For Wave Pools, Para-Motoring & Free Falling
Shortcut
There's an adventure park in town (well, a little outside of it) filled with water slides, wave pools, zip-lining, paragliding and so much more. Fun for teenagers and adults alike, Mojoland Adventure Park should be on your squad's list.
What Makes It Awesome
Mojoland is here to bring you thrill-seeking junkies the chills of a water park, daunting rides of an adventure park, and the exhilarating rush of aero sports—all rolled into one.
Divided into three main areas—the Water Park, the Adventure Park, and the Aero Sports Park—Mojoland stands tall as the all-in-one stop for all things thrilling. The Water Park boasts of a palm beach set-up with beach-y volleyball courts, a wave pool, the curly water slides, foam and rain dance areas, and a beach shack cafe (yep, we're just gonna, like, stay here).
The Adventure Park will have you riding ATVs, doing high AF bungee jumps, zip-lining, rock climbing, free falling, and high rope walking with the likes of archery and shooting coming soon. The Aero Sports Park will get your heart pounding as you do Para-Motoring high in the sky. They're also adding Para-Sailing to the list soon.
Just imagine, all of this, back to back. We hope you have a gut made of steel to take on this gigantic adventurous endeavour. Ready to spend the most fun day out?
What Could Be Better
If you're going there from Delhi, prepare for a mini road trip – the traffic doesn't help.
Pro Tip
Head over to get some parathas at Sukhdev post the rides – It's literally 10 mins away!