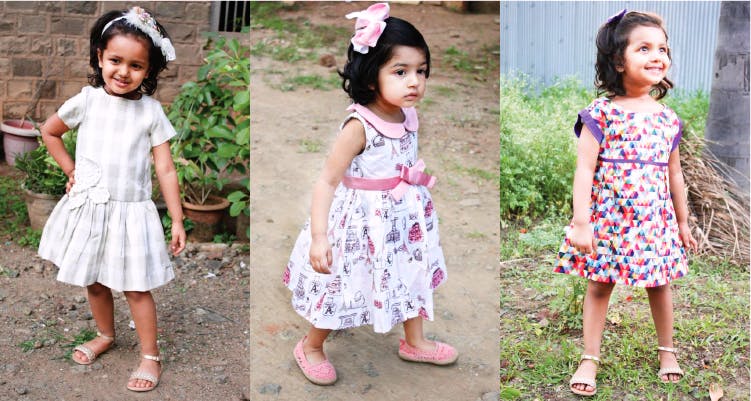 Moobaa For Well-Dressed Little Misses
Shortcut
Moobaa does a classy apparel line for little girls, which incorporates child-friendly design with materials that grown ups would be happy to sport.
The lowdown please, without any frills
Ever looked at childhood pictures and wondered why on earth you were dressed the way you were? Chances are, our parents didn't have too many choices, when the occasion demanded, to dress us up in anything other than frilly frocks and questionable ribbons. Moobaa was started by two mothers, determined to save their daughters any embarrassment and to not be held to fair interrogation about wardrobe choices subsequently in life.
What you can expect
Adorable dresses for little girls aged 1 till 8, that are still child-like, but demonstrate the taste that their parents find suited to their liking. With fabrics like high-quality cotton, linen and the occasional silk, the prints and patterns remain firmly cute, so even though you'll find adults fawning over the fashions, little ladies remain dressed exactly the way they should be, with birdies and bows.
It's all in the details
Well-structured cotton linings, well-constructed concealed zips, well-sewn on buttons, and proper little collars make these dresses go a long way in making us wish their rightful owners wouldn't grow out of them so quickly! As with all our sartorial crushes, this is one wardrobe addition that doesn't come cheap, and you'll want to rotate it across as many outings as possible.
Comments