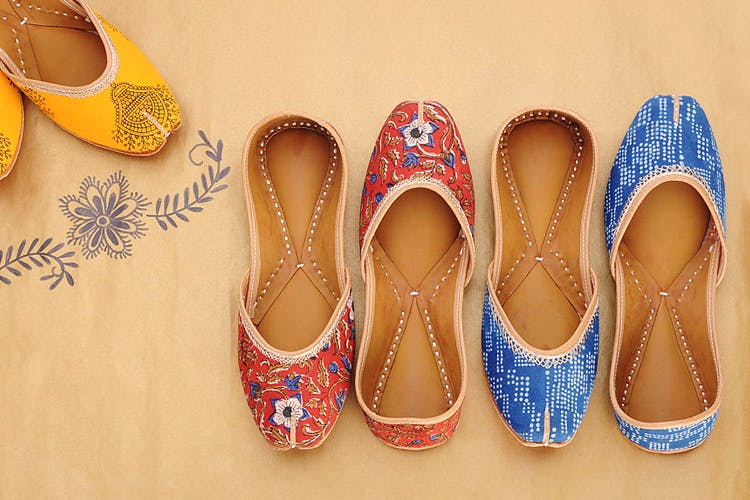 Mouve: For The Love Of Block Printed Juttis
Shortcut
Mouve offers one-of-a-kind juttis made of different type of block prints, daabu, tie and dye and bagru prints. They also do handcrafted leather bags.
Made To order
Mouve's juttis, clutches, laptop bags and sleeves can be customised as per your size requirements. People love how their simple designs blend with everyday fashion. We love their beautiful handmade leather bags too, combined with block printed textiles. Pick up this combo for that oh-so-important client meeting next Monday.
Mouve For Men
Mouve has recently launched an entire range of footwear and bags for men as well. This includes Sanganeri printed hand-stitched cotton leather juttis for men as well as ikat cotton juttis. This also includes a special range of laptop sleeves, wallets and sling bags.
This post was first published on Peacocks In The Rain here.
Comments