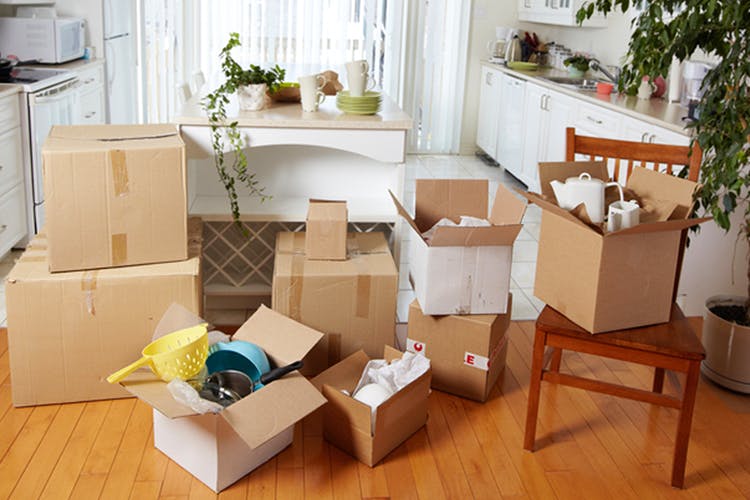 Changing Houses Soon? These Movers & Packers Will Make The Shifting Process Less Painful
Even if you have a mother who obsesses and over-organisers or a man Friday you can trust blindly, moving to a new house is never easy. All the sorting, packing and unpacking can take a toll on your back and emotional well being. So, after speaking to those who've gone down that road, we realised that the best is to outsource the job to professionals.
Call one of the three Movers and Packers in Delhi we've shortlisted for a job well done.
GATI
Having been around for 30 years, they are adept at not just if you're moving from one rented apartment to another or relocating because you've found a job in Noida or Gurgaon but also if you're want to move cars or an entire office space. They facilitate transfers across 25 cities and are adept at working on both small and really big assignments. Moving abroad? They'll handle that too.
Depending on the volume of stuff that needs to be shipped, you can also put in basic info. and get a price estimate online. This will help decide what you might want to leave behind or if there's scope to add. That is if you don't want to go the typical call and ask way.
Agarwal Packers & Movers
Agarwal has been around from 1986 and ventured into this business when few other players were competition. Thanks to the first mover advantage, it still has better recall value. We know people who've tried their services and moved hassle-free. Another plus: Their network is fairly widespread and they service a long list of Indian cities.
It handholds you at every step from packing, storing, shipping and even tracking where your consignment has reached. Know everything about their services, charges and locations here.
EzMove
This Pune-based mover and packer will come to your rescue if you're tech savvy. The 4-step process can be completed from the comfort of your home or office and without having to deal with customer care executives over never-ending calls.
The startup has also been written about by country's popular print media and has a bunch of super satisfied customers. The company has moved over 18,000 homes and covered 566 plus cities.
Comments