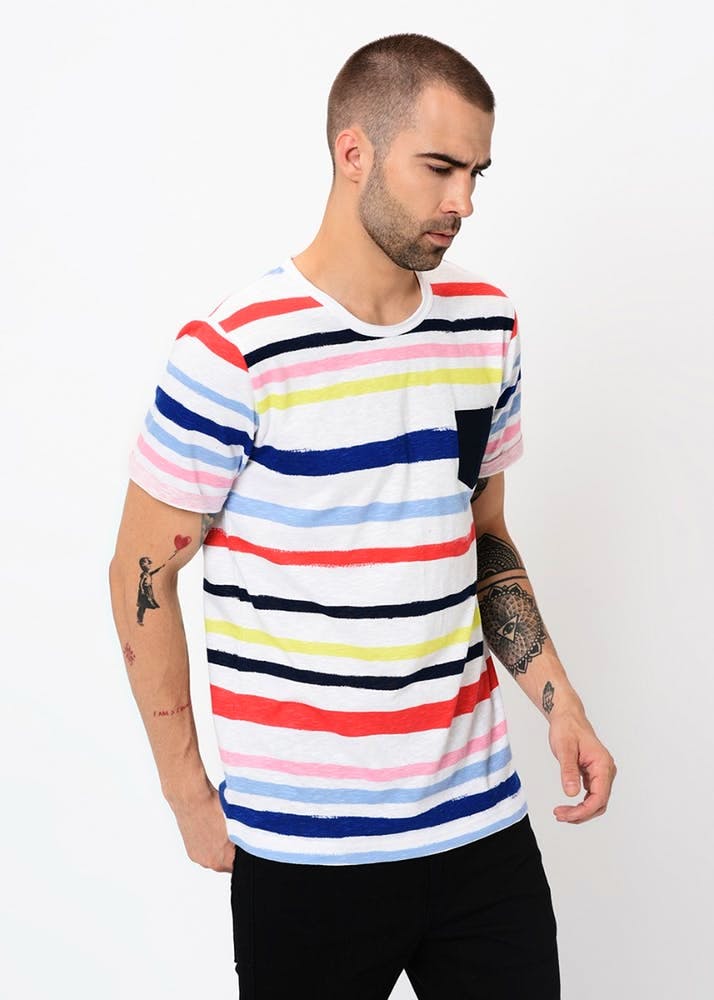 Hitting The Gym? Here Are 5 Muscle Tees For Men
We all know the struggle of showing up to the gym after an intense day at work, and if you're in the 1% that actually does - don't forget to take these muscle tees with you. Trust me, they multiply the fun (read: tinder appeal) of that bicep workout. They could be fully drenched in sweat one day, and washed and reused the next - a million times over.
Cap Sleeves Maroon T-Shirt
Celebrities all around the world are wearing cap sleeves to the gym, and we're not complaining. They let you flatter those muscles without any extra flexing and look trendy too. This maroon t-shirt from Rigo is made with premium quality cotton so it won't get drenched within the first 10 minutes of your workout and the dark shade prevents any tacky underarm sweat stains.
Printed Back Sleeveless T-Shirt
You can never go wrong with a classic tank - no-fuss & super comfy. The printed back gives it a very athletic look so you can sport it at your next basketball game too. Insider tip: It's on 50% OFF on LBB and is selling out real fast!
Black Henley T-Shirt
I personally love this henley neck tank - the monochrome vibe looks rad and black just always works, right? This super comfy number by Rigo comes in sizes up till Large and has a really relaxed fit too. It's my go-to gym outfit and could easily become yours!
Multicoloured Black Patch T-Shirt
This bright everyday t-shirt will keep the compliments coming! Promise you, it's got one of the best fits I've worn (H&M and Zara included) and it instantly just puts me in a happy mood. It's currently 60% OFF on LBB - a definite steal if you ask me.
Blue Block T-Shirt
Comfy and straight-up dope, this one features a colour contrast on the sleeves - really highlighting those muscles! It's an easy everyday t-shirt and makes for a great Saturday night outfit too.
Comments