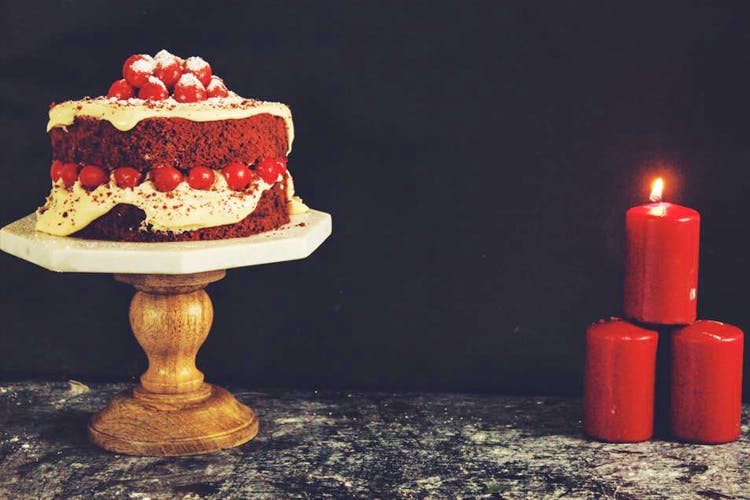 Picture Perfect Homemade Cakes By Mystical Bundle Have Our Hearts
Shortcut
Pretty cakes do the job, especially if you can taste them even before you eat them. Add the fact that they have the finesse of pro-cakes, but the flavour of homemade love, that's how a drool worthy cake ought to be, and Mystical Bundle gets it all right.
Labour of Love
A love story that started with boring corporate jobs and a shared love for baking resulted in Mystic Bundle. Anant and Karishma self-taught home bakers, shared a cab one day and realised they had a higher calling and from then on, it was all about the cake.
They quit their jobs and set up Mystical Bundle, an online cake delivery service where every cake is painstakingly baked by the duo and their team. Baked in Delhi and servicing Delhi-NCR, they also do midnight deliveries, so ditch those dubious 'gifting' portals and send a bite of 'mysty' with a Mystical Bundle cake for your next celebration.
As a part of their service they also aspire to encourage consumers to adopt a plant gifting culture and they do this by sending out seeds along with the seedling cups on each order.
You Want A Piece Of Me?
You could start with a Mystical snack and choose a box of cupcakes; their box of rainbow cupcakes are quite the hit with kids. A pack of six under 500 bucks sounds pretty delish.
Their menu of cakes ranges from fresh, seasonal fruit based to deeper flavours like mocha and chocolate truffle. If you like the usual suspects, then they have a pretty decadent Tiramisu cake and True Red Velvet.
For a bit of the unusual to go with the mystical, we say you try the Exotic Fresh Fruit Cake or the Blueberry Cheesecake, for kids birthday parties, the Rainbow Cake is likely to induce a round of oohs and ahs! We found their cake fresh and delicious, and the delivery rather prompt.
More Information
Mystical Bundle
Price for two: ₹ 650

Delivery Available
Comments