Never A Doll Moment At Shankar's International Dolls Museum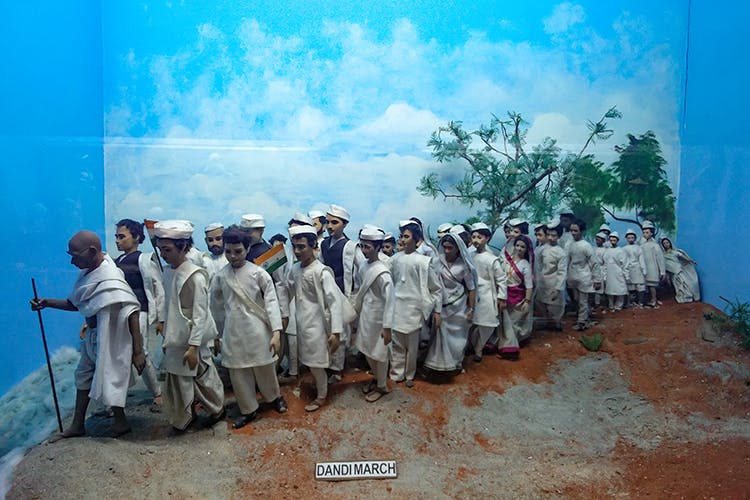 Shortcut
Shankar's International Dolls Museum houses a collection of over 6,500 dolls from close to 85 countries!
What's Up, Doll?
These 6,500 dolls were gifted over the years to cartoonist K. Shankar Pillai by visiting foreign dignitaries and ambassadors. The dolls are organised according to the country they come from, providing an interesting peek into different cultures through their traditional costumes and depictions of their activities.
Who Is It For?
The exhibits can be enjoyed—age no bar! After all, are we ever too old to marvel at dolls? Culture-vultures as well as children will instantly take to the fascinating museum.
What Is Unique About It?
Shankar's International Dolls Museum may be one of those rare places where you can see a congregation of representatives from most countries you can name off the top of your head, immaculately dressed in their traditional attire. The Flamenco dancers from Spain in their flowing gowns and the Japanese, elegant in their kimonos, co-exist in harmony.
Some with heads slightly cocked, as though deep in thought, others hand-in-hand ready to break into song and dance at any moment, the dolls are several decades old, yet flawless in the meticulous detailing that has gone into their embroidered dresses and neatly arranged coiffures.
#LBBTip
If all that talk about dolls has tired you out, treat yourself to some no-frills south Indian fare at Udupi Cafe next door. The masala dosas here are quite good. Also, cameras and photography are not permitted inside the museum.