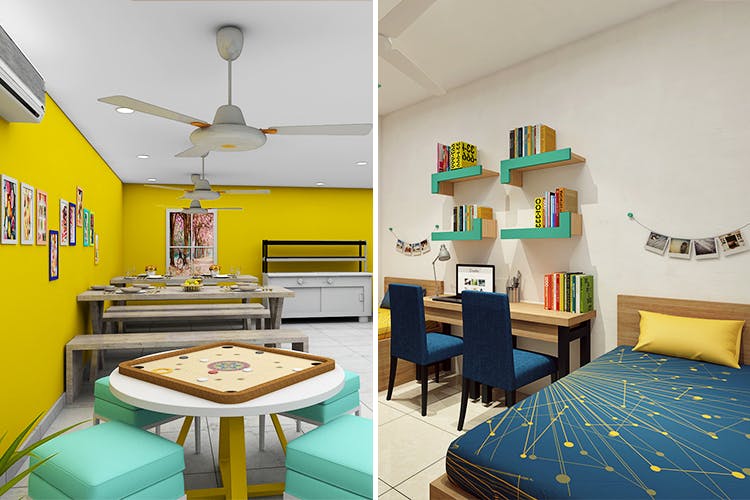 Forget PG Woes: Stanza Offers Chill & Safe Houses Across The City
Shortcut
Stanza Living is changing the age-old PG system for students by providing housing that's clean, safe and has all your modern amenities.
Home Away From Home
With organised living spaces that have all the necessary amenities a new college student or working professional could need, Stanza Living has one of the best living environments we've seen in the city. Whether you're a north campus DU kid or studying all the way over in Amity in Noida, they have PGs close to all the college campuses in Delhi, Noida and even Greater Noida.
With an extremely organised system of shared rooms for boys and girls, Stanza also eliminates the hassles of dealing with nosy landlords, with handymen, finding cooks and domestic help and other issues that are a pain to deal with when you're already getting used to the city and your new college.
Add to this the fact that they've got hygienic, clean rooms, common lounge areas for residents to unwind at, gyms and cafeterias. Their spaces are nicely done-up in bright colours as well.
Having your own place may seem exciting, but it can be a pain to manage on your own and living in college hostels isn't always convenient (some can be really terrible TBH). So while this is similar to a PG, it's far better in terms of flexibility, cleanliness and it still gives you your space. It's safe too, so your parents will be pretty pleased with it.
They have a bed reservation system like PGs, so depending on the kind of room and facilities you opt for, it costs between INR 7,000 to INR 20,000 a month.
So, We're Saying...
This is the time of the year when PGs and other accommodations start filling up, so if you're hunting for a place, they should be on your radar.
You can schedule a visit on their super efficient website that'll give you all the details you'll need.

More Information
Comments