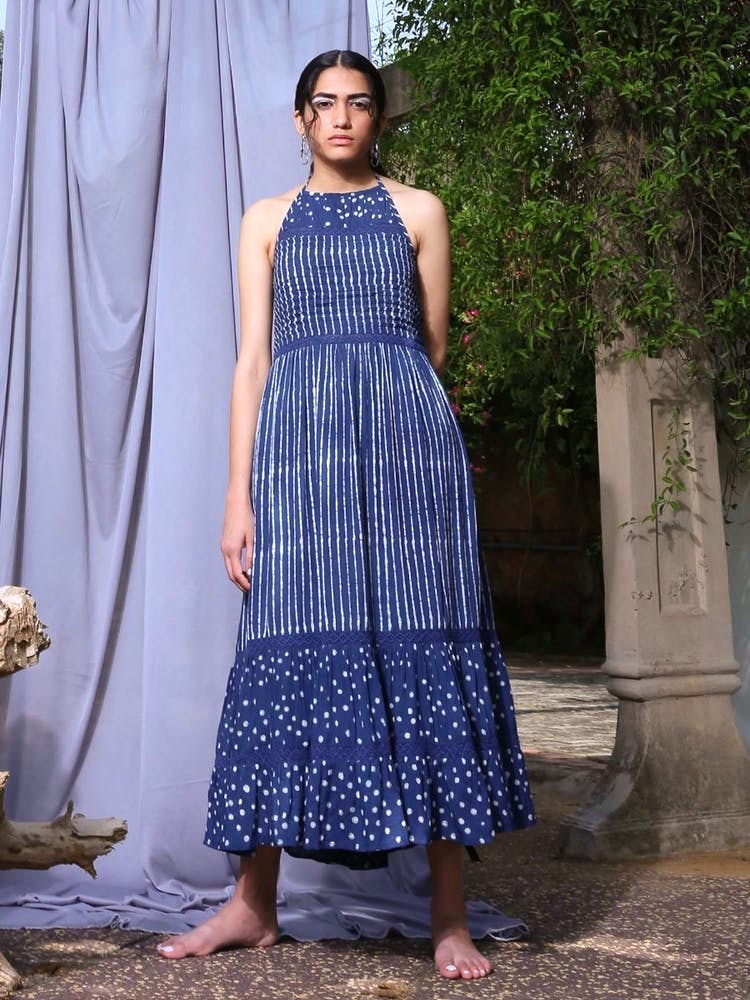 NEW on LBB Shop! 8 Brands For Dresses & Tops You've Gotta Bookmark
We've got some great new finds on LBB for your next shopping spree. These AWESOME 8 brands for dresses and tops call for some well-deserved retail therapy!
Half Full Half Empty
If your 9-to-9 days demand effortless style, you HAVE to check out Half Full Half Empty's collection starting only at ₹734! They create really on-trend clothing, experimenting with styles and silhouettes, without compromising on comfort. We love that and we're here for it.

Untung
Combining the best of both worlds, Untung blends Indian styles with contemporary aesthetics so you can sway easily from AM to PM with some fuss-free versatile clothing.

Myshka
Myshka is an up-and-coming clothing brand that uses breathable fabrics and breezy silhouettes which are suitable for the many moods of Indian weather. They do a stunning collection of kurtas, tops, and SO much more, using bold prints and designing techniques.

Zachi
Zachi makes clothes for you and all your moods. We mean it - through crazy weekends, days full of chores, long family vacations, and post-break up movie & ice cream marathons in the bedroom, they've got you covered. Starting at ₹249, their collection makes us and our wallets so happy.

Fabnest
Fabnest's collection looks refreshingly chic - everything they do is in just the right colors and silhouettes. They do a range of super affordable gingham midi dresses, chequered shirts and flowy kurtas. The best part? They make sure you stand out, whether it's with a cute top or a super chic kurta.

Dressfolk
Dressfolk fuses traditional Indian craftsmanship with contemporary designs using sustainable elements. This brand uses high-quality fabric in Sanganeri and Dabu prints for their collection that not only look elegant but also SO comfy to wear or layer regardless of the weather. Their dresses and tops are super versatile so you can work all day, and party all night, all with one outfit.

Urban Suburban
Urban Suburban makes use of Indian as well as Western textiles, to give high street fashion elements to all their garments. If you like to switch it up every once in a while, their styles are for you. In premium quality fabrics, they promise durability as well as skin friendly everything.
VRITTA
This homegrown brands makes STUNNING designer clothing using biodegradable fabrics. By using contemporary silhouettes and implementing Indian crafts, they create their own identity and motifs for all things new, unique and chic.

Comments