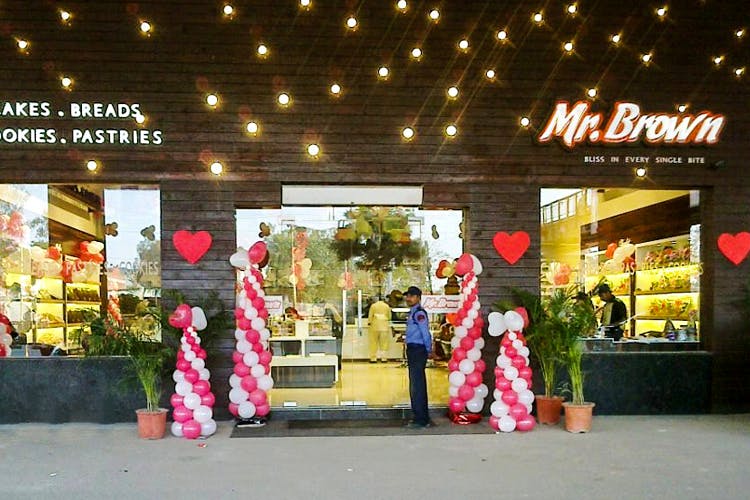 Nearest Metro Station:

BOTANICAL GARDEN
Next Station Is Mr. Brown: Calling All Hungry Metro Travellers
Shortcut
Mr. Brown is the perfect ending to a metro ride. This small eatery at the Botanical Garden metro station serves up great fare at pocket-friendly prices.
Must Haves
This modest bakery makes an awesome vegetarian burger, lasagne, red velvet muffins and milk-shakes so thick that you can literally eat em' up.
Who Is This For?
Everyone–we don't know of anyone who minds a delicious meal that costs less than a small bite at McDonald's.
Because it's bang on the metro station, it's more popular with those working in Noida, students from nearby universities and teenagers looking to resolve lover's tiffs over a slice of cake and coffee.
How Was Your Experience?
Wonderful, which is why I have no second thoughts about recommending it to anyone who'd like hop over here to gorge on their cookies. Also, they have patio seating with wicker furniture for when you're done being indoors.
But if you do like the indoors, you'll love the smell of fresh cookies that always envelopes this place. And here's a big confession: Even though am a non-vegetarian, the veg burger and pastries at Mr. Brown have a piece of my heart.
P.S. You're better off visiting if you're already taking the metro towards that side.
Comments
Nearest Metro Station:

BOTANICAL GARDEN