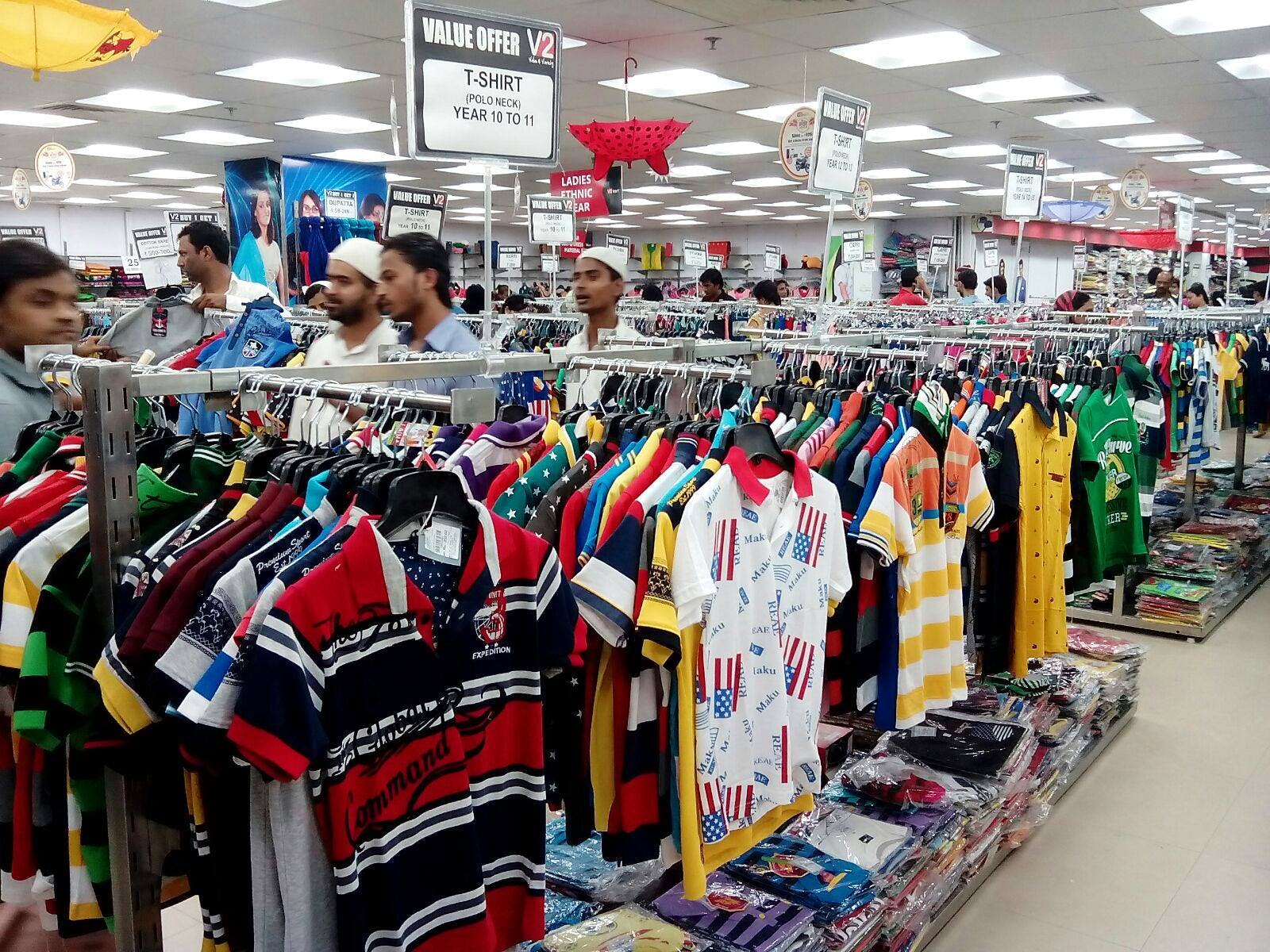 Footwear, Clothing & Bags: Here's A Shopper's Guide To NIT 1, Faridabad
NIT-1, Faridabad has a huge market where you'll find everything from ethnic wear, western wear to bags, footwear, and toys and is one of our favourite haunts for shopping in Faridabad. To help you navigate better, here are 15 stores that we really liked when we went shopping there.
Trendz
Trendz is an ethnic wear boutique that is located towards the end of the market and is pretty easy to miss. They have a great collection of dresses, kurtis and leggings for women in cotton and rayon. The prints are trendy (true to their name) and you'll have a lot of different options to choose from.
Prices at Trendz start at INR 500.
Saanvi's Collection
Located just next to Trendz, Saanvi's Collection is a western wear store for women that sells dresses, tops, and jeggings in cotton, rayon, silk, and georgette. Their designs have everything from polka dots, stripes to checks and crystal embellishments and you'll find both casual and occasion wear at the store.
Prices at Saanvi's Collection start at INR 500.
Value And Variety
Spread over two floors, Value and Variety has western and ethnic wear for men, women, and kids. And as their name suggests, the clothes are super affordable and there's something for all tastes. We recommend checking out the tees and shirts collection for men and the ethnic wear collection for women.
Prices at Value and Variety start at INR 150.
Heels
Heels is a small ladies' footwear store that is great for affordable footwear shopping in Faridabad. You'll find everything from heels and flats, to ballerinas and house slippers here. We were mighty impressed with their aztec printed and studded footwear and the fact that you'll find both muted and blingy pieces at the store. Most of the footwear at Heels is made out of canvas and PU.
Prices at Heels start at INR 80.
Reboot
One of the biggest stores in the market, Reboot has footwear for both men and women and you can choose from a wide variety of slippers, sneakers, boots, formal shoes, heels, ballerinas, and even juttis. We found some great yellow, red and blue heels at the store and a few pieces in velvet and suede really stood out.
Prices for men's and women's footwear at Reboot start at INR 600 and 500, respectively.
Prince Shoes
Prince Shoes has been in the market for a while now and offers footwear for both men and women. We recommend checking out their collection of men's leather slippers in black, brown, and tan. The quality looked superb and they were pretty comfy as well. Men can also check out their range of embroidered and blingy juttis.
Prices at Prince Shoes start at INR 499.
Kalakriti Sarees
Though there are a ton of sari stores in the market, we liked Kalakriti Sarees the best. It's well laid out, the service is great and you'll find saris in silk, georgette, cotton, and chiffon at the store. And while most of their collection is on the heavier side (embroidered, gold work etc.), we did find a few muted designs that had us reaching for our wallet.
Prices at Kalkriti Sarees start at INR 2,599.
Richa Ladies And Kids Footwear
Richa Ladies And Kids Footwear is a very small shop located in one of the many alleys in the market and it has the best collection of affordable juttis in Faridabad that we could find. You'll find juttis here in colours like brown, black, tan, blue and orange and with pompoms and ikat prints on them, they'll add a new dimension of style to any of your outfits. And FYI, you'll have to find the store by asking around a little as it doesn't have a registered address or phone number.
Prices at Richa Ladies And Kids Footwear start at INR 299.
Satguru Footwear
Another great women's footwear store that we found in a congested alleyway, Satguru Footwear has interesting flats, heels and ballerinas on its shelves and the dual-tone heels were our favourite out of the lot. It is located close to the Heels store, so ask around and you'll be guided in the right direction.
Satguru Footwear sells its footwear at a flat price of INR 200 and 350.
Lakhmir Singh And Sons
If you're out shopping for bags in Faridabad, then Lakhmir Singh And Sons should be your go-to place. They have everything from suitcases, duffle bags, backpacks to camera bags, women's handbags and satchels. Though the collection isn't super trendy, it's extremely practical and the quality is pretty great.
Prices at Lakhmir Singh And Sons start at INR 699.
Calcutta Emporium
Calcutta Emporium has a great collection of tees, shirts, trousers, dresses, and jumpsuits for men, women and kids. We found clothing in almost all colours at this store and their collection of polo tees for men was our absolute favourite.
Prices at Calcutta Emporium start at INR 349.
Waheguru Emporium
Another great family wear store in the market, Waheguru Emporium is spread over a couple of floors and has an amazing variety of western wear on its shelves. We recommend checking out their collection of shirts for men, shorts for kids and dresses for women.
Prices at Waheguru Emporium start at INR 399.
Mohit Creations
Mohit Creations is an ethnic wear shopping store in Faridabad that retails suit sets, lehengas, kurtis, and saris for women. Most of their stuff is occasion wear and we recommend checking them out for your lehenga needs.
Prices at Mohit Creations start at INR 549.
Glowiaa Fashions
A huge multi-brand store located on the main road, Glowiaa Fashions has western and ethnic apparel for both men and women. They have brands like Basics, Duke, Octave and Wrangler on offer and the store is well-organised, so shopping is a breeze.
Prices at Glowiaa Fashions start at INR 599.
A Yoyo Toy World
One of our favourite stores in the market and for shopping in Faridabad, A Yoyo Toy World is a haven for kids and adults, alike. (Uh-huh, we are still in love with toys). You'll find a ton of board games like Scotland Yard, Monopoly and Life on their fully stacked shelves and also remote cars, barbie dolls, and really funky cartoon masks. The games and toys cater to kids of all ages and it'll be tough leaving the store empty-handed.
Prices at A Yoyo Toy World start at INR 59.
Comments