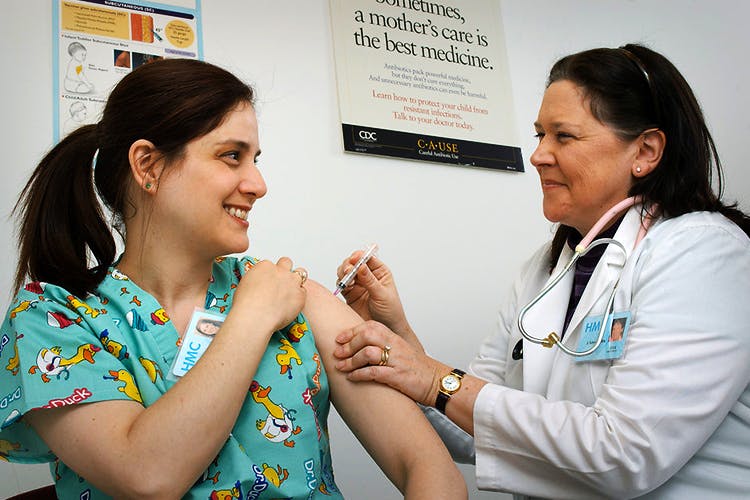 Bookmark This List Of 7 Tried-And-Tested Gynaecologists In Delhi
Going to a gynaecologist is a task in itself and things get worse if your doctor's more interested in moral policing than he/she is in giving medical advice. If that is what's keeping you from visiting a gynae, you should book an appointment right away with these doctors that have been tried and tested by the LBB team. They provide expert guidance you can certainly rely on and yes, they don't make frivolous comments.
Note: There will be other great gynaecs out there too, but ours is a list of only those doctors that the LBB team can personally vouch for and are based on our first-hand experiences.
Dr. Meenakshi Ahuja
Dr. Meenakshi Ahuja has more than 26 years of experience in the fields of Gynaecology and Obsterics. She's cheerful, open-minded and tries to work out solutions as per your preferences (can't deal with too many pills? She'll try to come up with alternatives). She does not beat around the bush, discusses problems upfront and offers the necessary medical assistance. From pregnancies to infections, one can discuss all kinds of problems with Dr. Meenakshi without the fear of receiving any negative reactions.
Dr. Alka Gujral
Dr. Alka Gujral is a practioner at Max Super Speciality Hospital in Saket and Moolchand Hospital in Lajpat Nagar. You can also visit her in Defence Colony during the morning slots when it is less crowded. She offers practical advice, gives alternatives to the medicines prescribed (in case an option doesn't suit you) and focuses on providing the best possible treatment and guidance.
Dr. Bandana Sodhi
An Ex- Army Obstetrician, Gynecologist and Laparoscopic Surgeon, Dr. Bandana Sodhi is practicing at Moolchand Medcity Hospital. She's chatty, will make you feel at ease immediately and is also very understanding. We hear that Dr. Sodhi won't refrain from scolding you if you haven't been following her prescription or advice, so clearly she won't let you compromise on your health. However, she's generally overbooked, so be prepared to wait.
Dr. Seema Sharma
Dr. Seema Sharma is a renowned gynaecologist who has trained in the UK and has 23 years of experience in her field. She is polite, approachable and will patiently address any concerns that you may have. Dr. Sharma does not prescribe unnecessary medicines or tests and is more than happy to guide you on all matters related to health and personal hygiene.
Dr. Garima Tyagi
Dr. Garima Tyagi has been practicing at the Shree Narayan Hospital in Ghaziabad for the past 10 years. From adolescent or menopausal issues to cancer screenings and Pap smears, Dr. Tyagi undertakes all kinds of services and diagnoses patients with utmost respect.
Dr. Vaishali Sharma
Dr. Vaishali Sharma is associated with many hospitals like Apollo Cradle, Milann Fertility Centre, Alchemist etc. and has worked as a senior resident at AIIMS for three years. She's known for being professional, calm and is completely non-judgmental. Dr. Sharma does not rush through consultations and gives detailed information about procedures and problems so that patients may not experience any kind of anxiety.
Dr. Shilpa Ghosh
Dr. Shilpa has worked at hospitals like Lady Hardinge Medical College, Indraprastha Apollo Hospital, Holy Family Hospital, Mata Chanan Devi Hospital etc. and has almost 19 years of experience. Currently practicing at Venkateshwar Hospital in Sector 18A, Dwarka, she does not ask invasive questions and has a very dogmatic approach to a patient's problems.
Comments