The information in this post might be outdated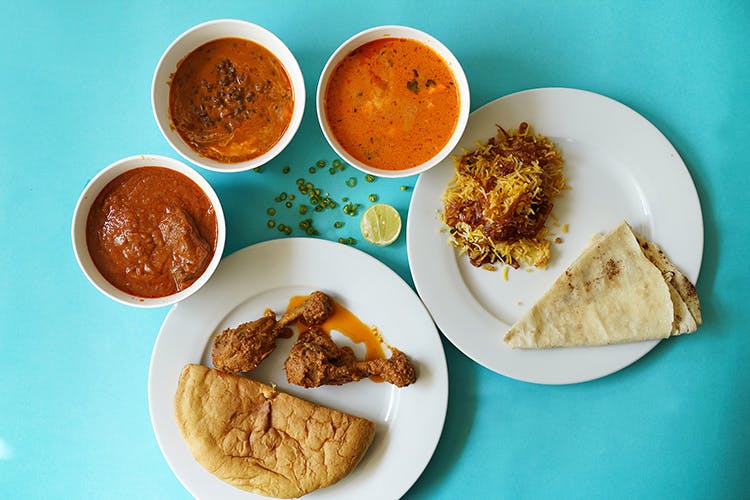 Office Lunch Break? Try Khan Chacha's Dal Makhni & Chicken Korma
Amidst all the daily workload and diet attempts, one of the tried and tested things that'll lift your mood up is good food (works every single time!). To add some flavour to our busy workday, we decided to order food from Delhi's favourite—good ol' Khan Chacha and we weren't disappointed. Not just tikkas and rolls—treat yourself and your coworkers to some delicious Mughlai main courses!
Dal Makhani
If you're from Delhi (or someone who's lived in the city long enough), you must know that no main course order goes without dal makhani when craving for North Indian. We were pleasantly surprised to discover that Khan Chacha is now serving and delivering this Mughlai delight! With the right amount of thickness and flavour, not only did we really like it, we were left licking our fingers and wanting for more.
Believe In Korma!
We mean Chicken Korma. Absolutely loved it! Spicy, tender and full of flavour, their Chicken Korma was definitely the highlight of our meal. Pair it up with Khameeri Naan and you've got yourself a complete meal for one.
Mutton Nihari
This slow-cooked dish of a lamb has a curry to die for. Mix it up with literally anything on your plate (rice or naan) and your mid-week blues will fly away in a jiffy. The lamb will melt in your mouth, so you might end up overeating a little (you've been warned).
Paneer Zaika
An absolute delight for vegetarians, it's got the right amount of cream, gravy and spices. Treat yourself to a bowl of Paneer Zaika with Rumaali Roti on the side for a heartfelt lunch at work.
Chicken Biryani
You can never go wrong with Khan Chacha's Chicken Biryani. Served with boondi raita, you can't get enough of this combination of rice, juicy chicken chunks and caramelized onions. One portion is big enough to feed two people!
So, We're Saying...
We'd say head over to your nearest Khan Chacha outlet (there's one open in almost every corner of Delhi!) to feast on not just tikkas and rolls, but also mouth-watering Mughlai main courses. If you're too busy to step out, let the feast come to you and order up!

More Information
Khan Chacha
Wi-Fi Available

Nearest Metro Station: KHAN MARKET
Comments