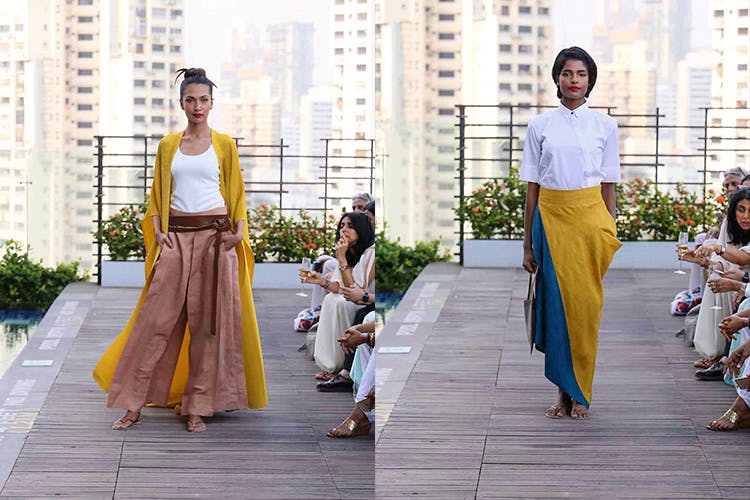 Ogaan's Second Store Has Dedicated Rooms For Designers
Shortcut
Ogaan has arrived with its second flagship store in the city. This isn't like any other store though—this large space in Malcha Marg houses multiple stores within the store, each dedicated to four different, amazing designers.
Make Some Room
Anamika Khanna's room features her Indian bridal and contemporary collection; Payal Khandwala brings her hand-woven ensembles inspired by geometry; Raw Mango's stunning collection of woven sarees can be found in another room; and the final room has relaxed, unusual cuts in black & white by Peachoo.
What's More?
Aside from these, the store houses collections from contemporary brands like Anavila, Bodice, Eka, and Pero, formal wear brands like Malasa, Zoraya, Simar Duggal, Lajjoo C., a large selection of jewellery by Suhani Pittie, shawls by Kashmir Looms, and even a selection of Anavila's home linen line.
PS: The Ogaan Café—Coast Café—will open in the same space in July. This will come with a terrace space as well as a small indoor area. We're excited!
More Information
Ogaan
Nearest Metro Station: Lok Kalyan Marg
Comments