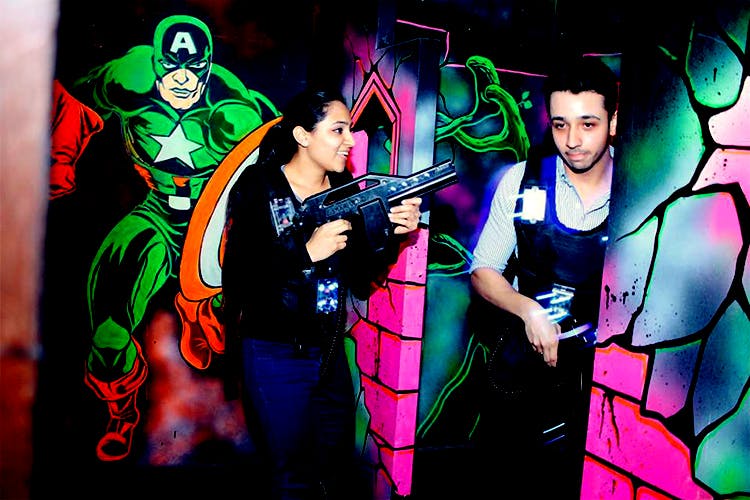 OMG, Gurgaon Is Getting Another Laser Tag Arena & Here's What You Need To Know!
OMG – Oh My Game took Gurgaon by storm when it opened at Good Earth City Centre. A sprawling space, spread over 4,500 sq. ft., OMG accommodates a kids play area, arcade games, a cafe and, of course, India's largest hand-painted laser tag arena. First go-karting, then paintball and now laser tag, Gurgaon has always had the lead when it comes to entertainment zones – it's got game, y'all. Need further proof? OMG is opening its second gaming zone on MG Road, near Sikanderpur metro station.
While the original OMG prides itself on housing the 2,200 sq ft laser tag arena, the one on MG Road is slated to have an intricate, mind-boggling maze that will set the difficulty level a few notches higher. Other attractions include Bubble/Zorb football and dodgeball with a surprise twist – we're not giving away any spoilers, but watch this space for details!