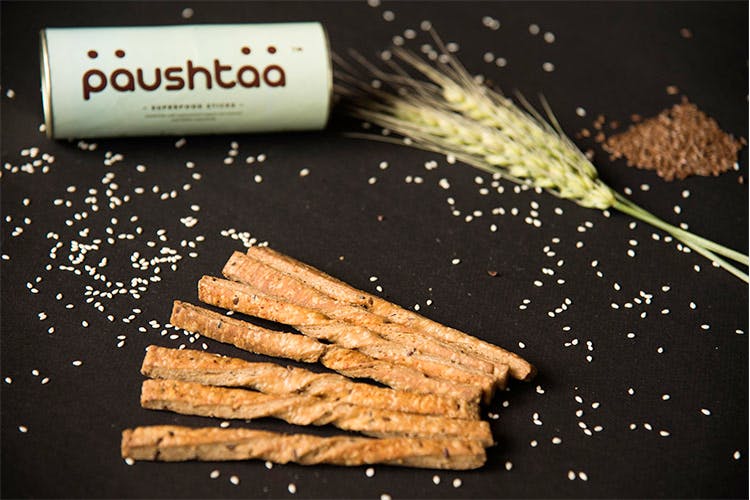 Switching To Organic Food? Order Healthy Produce From These 8 Stores Online
Living in a city like Delhi is bound to take a toll on the of best us, especially when all we're loading up on is processed meat and chemical-laden veggies and pulses. If you're planning on making lifestyle changes, eating organic could be a start.
So, here are eight websites you could check out for your monthly supply of organic produce, all delivered to your doorstep.
I Say Organic
This company works with over 1,000 farmers from across 12 states to offer more than 200 organic products. Their farmers deliver fresh produce every morning and if you order goods before 2pm, I Say Organic will ensure same day delivery and orders placed after 2pm are delivered the very next day. They've got a yum range of goods like raw wild honey from the Nilgiri forests, Kinnaur apples, spiced beetroot and orange chutney, aubergine kasaundi and even organic whole wheat breads.
The Goodness Store
The Goodness Store has two outlets in Gurgaon, but if you don't wish to go all the way to the other side of the town, their online store will be your saviour. From organic apple juices and green coffee beans to apricot bars, body butters and even home & living products (do get their natural vanilla candle), you'll actually have trouble narrowing down on the products you'd like to 'add to cart'.
The Altitude Store
Yes, Meherchand's Altitude Cafe also has its own online organic store and they'll deliver to your doorstep. We particularly love their range of bakery goods which includes treats like Red Rice Pumpkin Seed Cookies, Foxtail Millets Honey Cardamom Cookies and white bread rolls. They also offer organic preserves, dairy products and meat & poultry items we're excited to try ASAP. Depending upon the delivery address, the Attitude Store has different delivery charges, the details about which you can.
TERI Mart
Malta Mix, Apple Jams, Plum Preserves, dried herbs like rosemary and oregano and red rajma grown in Uttarakhand farms are just some of the few thing that TERI Mart has to offer. While they don't have a huge online catalog of products, we love this brand for how affordable it is. For those of you who think that organic food's expensive, there's TERI Mart offering organic Ragi Aata and Rosemary Brew for INR 50. They generally charge INR 40 for shipping but depending upon the quantity and distance, even that's reduced.
The Roots Organic Lifestyle Lodge
This website's got organic products from different brands like Pure Sure, Organic Origins, SOS Organics and Jugmug Thela, to name a few. When you're hungry at work, instead of munching on fries and sandwiches, you can opt for mint makhanas, winter melon fryums, ragi cookies and organic date coconut laddoos.
Organic Shop
The Organic Shop has an exhaustive list of food products and they even stock up on organic clothing and health & wellness goods. Arya Farms, Organic Tattva, Nature Organic, Vision Fresh are some of the brands whose products are listed on this website. Be it organic superfoods like chia seeds, quinoa, pulses like bajra, maize or specialty rubs and mixes like organic cream pumpkin soup mix, the Organic Shop has it all.
Mother Organic
Mother Organic is another relatively affordable website for organic goods. They've got organic mango heeng pickle, tulsi green tea bags for INR 150, multi-grain dalia and brown sugar for INR 90, organic bottle honey for INR 199 and more such reasonably priced items. Mother Organic also does natural soaps like milk & honey, multani mitti, and aloe vera soap that your skin will thank you for.
Whyte Farms
Their ghee and milk is free from preservatives and additives. It comes from a high-tech farm that follows only organic practices and keeps their cows happy and healthy.
Price (for monthly subscription): INR 75/litre

Ask Nitya a question