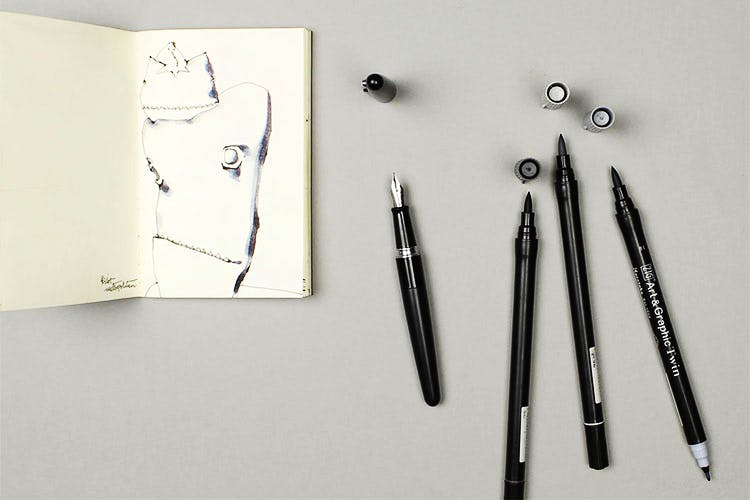 Paperbox Is Winning Hearts With Its Minimalist And Colourful Stationery
Shortcut
Stationery lovers, Paperbox's stuff is inspired by sheer minimalism. Their bold coloured notebooks and sheets have won our hearts and are on their way to win yours, too.
Great For
Essential desk stationery, high-quality sheets for sketching and drawing

What Makes It Awesome
These guys can morph paper into anything (check out their collection and you'll know why). They make high-quality sketchbooks, two-textured notebooks, tear-off paper blocks, sketch papers and more in bold and bright colours that make you kinda wanna eat them up.
The most basic product on their roster is the Sketch-Note Essential—a flexible sketch-book with high-quality ivory paper sheets (choose from the blank, dotted, graph, or blank dot graph ones) with a charcoal black exterior. It comes in three sizes, and an option between rough and smooth texture (can you also imagine what it would be like to run your fingers over its surface?)
If pastels, charcoal, or coloured pencils are your choice of artsy weapons, the Sketch-Note Monolith will suit your needs better. They offer the Monolith in 12 vibrant colours, including rust red, prussian blue and bottle green. Their Twin-Note is two complimentary sets of paper, colours, textures and patterns stuck back to back, for when you're feeling spoiled for choice.
Pro-Tip
They're priced quite reasonably, so don't think twice before stocking up in bulk in one go.