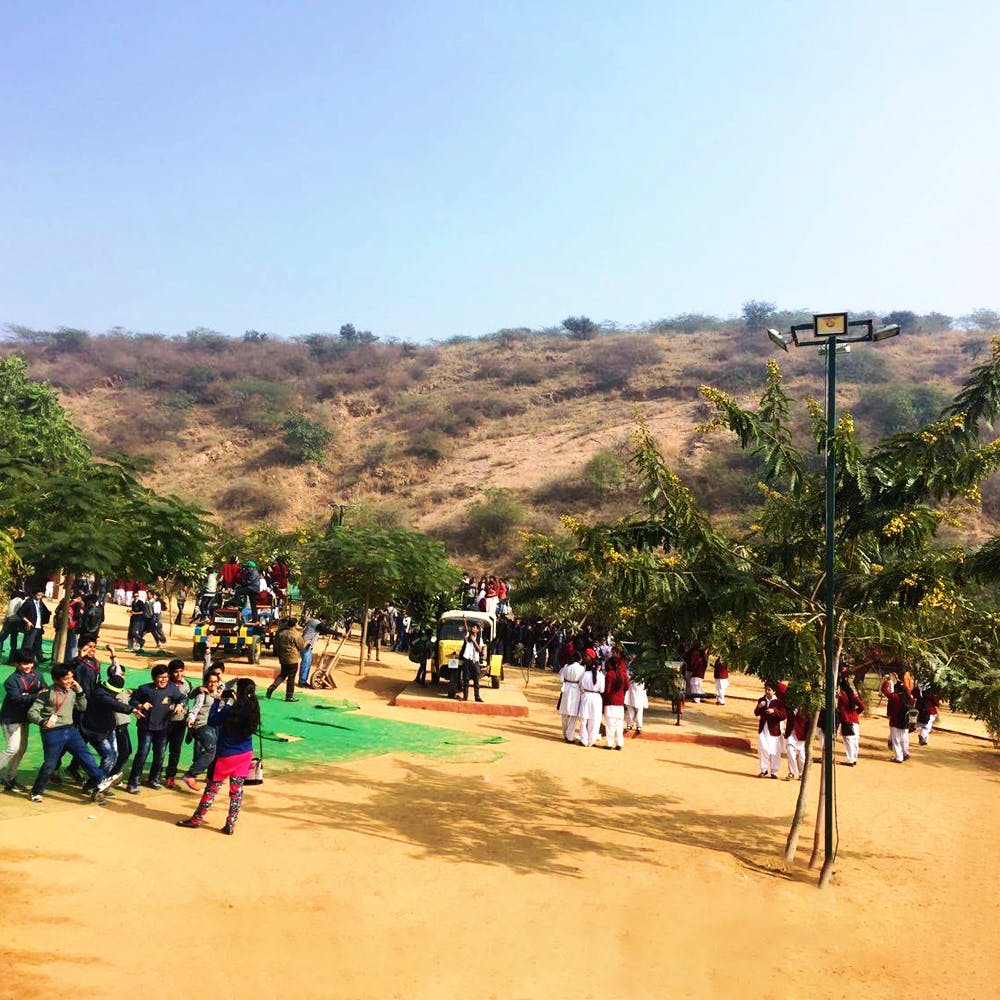 Here's Our Guide To The Best Picnic Spots In Delhi
PS. We'd love to mildly slide in that most public gardens have their share of PDA goin' on (no judgement, it's a free country). So, you might want to plan your picnic spot accordingly—especially if you're envisioning a more 'family' evening.
Lodhi Garden
One of the most popular spots, this place has stunning ruins, lush grounds and lots of pretty gazebos for a super-fun picnic with your friends and fam. Entry here is free of cost.
Nehru Park
A well-maintained space in Chanakyapuri with endless green grounds all around, this place is also a popular venue for many events and festivals. There are no charges for entry to this place.
Sunder Nursery
One of the most beautiful (and biggest) gardens that Delhi boasts of, this heritage park was revamped into an extremely aesthetic-looking space. Expect symmetric sections, Mughal ruins and plenty of water channels. Take note, it's closed on Sundays, and entry has a nominal charge (around INR 35 for Indian nationals and INR 100 for non-Indians).
Sanjay Lake
An artificial lake towards the Eastern side of the city, we hear you can even take a boat ride here for a nominal charge. The park itself, is giant. So, relaxing here and munching on sandwiches sounds like a great way to leave the city's bustle behind.
Qudsia Park
This hidden gem of a park located near Kashmiri Gate houses the remains of a shaahi (royal) masjid and other ancient structures, giving it a very rustic look (and a peek into its glorious past state). This one's a good spot when you want an uncrowded, relaxing spot to escape from the city bustle.

India Gate
An iconic picnic spot, a trip to the India Gate is incomplete without setting up a blanket, chowing down on ice-cream and popcorn, and having a fun time playing outdoor games with the fam. (Our childhood memories is full of buying those soap bubbles and will-stop-working-in-a-day LED toys as well).
Garden of Five Senses
This stunning place has plenty of sculptures, flower gardens and interesting, artistic pieces amidst all the greenery and plazas. There's also a food court and, for a great dining experience, you can check out the Fio Country Kitchen And Bar near gate no.1. The place is open between 9am to 6pm. Entry is for INR 35.
Okhla Bird Sanctuary
A hit for all the Noida-dwellers, you can chill with your picnic blankets and baskets. Remember to carry your cameras along, since this is the time of the year where you will spot plenty of migratory birds.

National Parks & Wildlife Sanctuaries
Asola Bhatti Wildlife Sanctuary
Patches of grass along with a big lake, this one is better suited for when you're okay with long nature walks run by the Conservation Education Centre over there, and exploring the natural environment.

National Parks & Wildlife Sanctuaries
Comments