Let Them Eat Bread, With Gurgaon's Piece Of Cake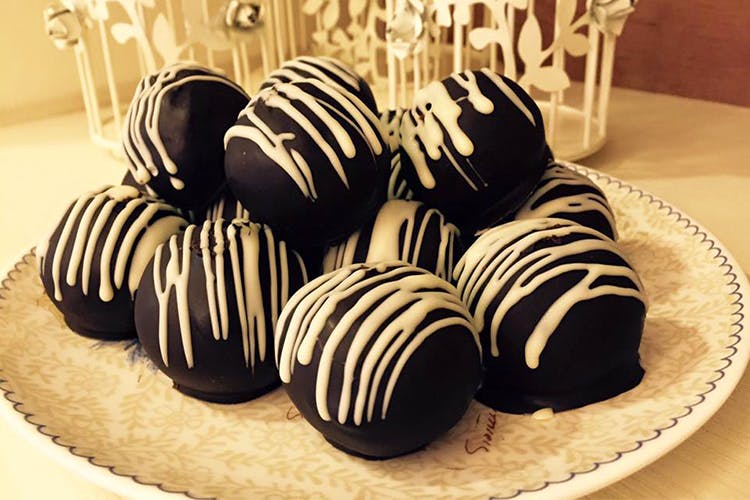 Shortcut
Piece Of Cake, an on-order-only bakery in Gurgaon's Sector 54, does bread loaves that we love.
Bread's A Staple, Isn't It?
We're really pleased with this bakery's fig bread that tastes almost like cake but with the natural sweetness of dry fruit. Whether it's banana walnut bread, pumpkin slice or a date loaf, we found the breads to err on the lesser side of sweet but still moist, crumbly and delicious enough to make for a treat.
If you need a spread to go with your bread, ask Purnima for a portion of the Kumquat Marmalade, Salted Caramel or good old Chunky Strawberry. And for the ultimate bread-y treat, old school bread pudding.
But It's Got 'Cake' In The Name
Yes, and cake they do including the healthy-ish ones like carrot cake, as well as the ones we know we actually really want, like Nutella, cookies and cream and red velvet.
You can go as fancy as the Belgian Chocolate Truffle with chocolate ganache or for the simple joy of their simply named Birthday Cake, with a vanilla base, chocolate buttercream and rainbow sprinkles.
There's Got To Be Cupcake
Cupcakes go from basic old favourites like plain chocolate, to premium like lemon zest sour cream, to exotic like Irish coffee or strawberry & champagne, to filled like apple pie. Cheesecakes come baked or chilled, and last we checked, cheese was healthy too!