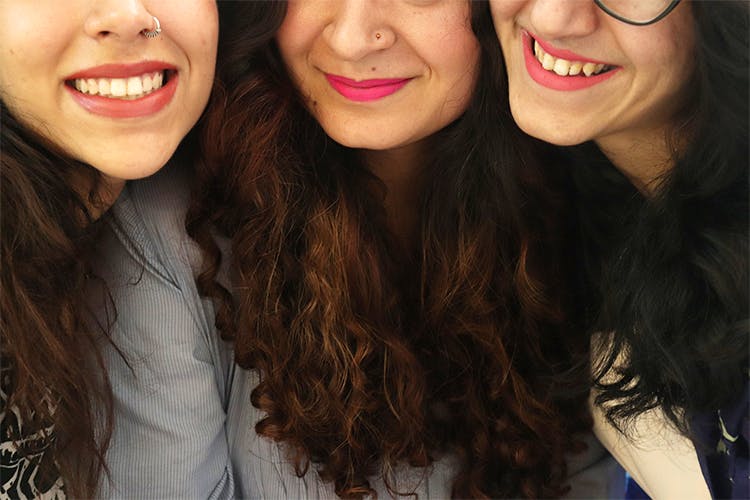 Red Is Over: Here Are 10 Shades Of Pink Lipstick To Try This Summer
Summer is the one time of year red lipstick is not the answer. If you're looking for a colour to define the season, go pink – there's a lot more range in here than you might think. Whether your style is on the subtler side, or you like your mouth loud, we've got you sorted.
Fuchsia Pink
This one's a classic, but it tends to be something most people shy away from. This summer, don't. If you're worried about this big burst of colour being overpowering, pair it with some fresh, summer whites from your wardrobe.
Try It With: Nykaa So Matte Lipstick – Frisky Fuschia
Cotton Candy Pink
This colour is as girlie as they come – but that doesn't have to be a bad thing. It adds a delicate little flourish of colour without taking over your face, and is likely to work with both warm and cool undertones.
Try It With: NYX Professional Makeup Butter Lipstick – Snowcone
Blush Pink
If you're not into pink, this is your ideal pink. Borderline nude lipstick with some colour in its cheeks, blush pink is perfect for when you want your mouth to blend, but not disappear.
Try It With: Huda Beauty Liquid Matte Lipstick – Socialite 
Rose Pink
This one maintains the subtle-sexy of it's blush-tinted predecessor, but packs a little more punch. There's something about this colour that almost has a reflect effect and enhances the pink undertone to your skin as well.
Try It With: Nykaa Matte To Last ! Liquid Lipstick – Khoob-Surat 09
Coral Pink
In a constant tussle between peach and pink trying to claim it as one of their own, there's no doubt that coral is femininity in the flesh. You'll love the soft hue for its summery vibe and easy ability to work with multiple outfits.
Try It With: Colorbar Take Me As I Am – 19 Pink Whisper
Comments