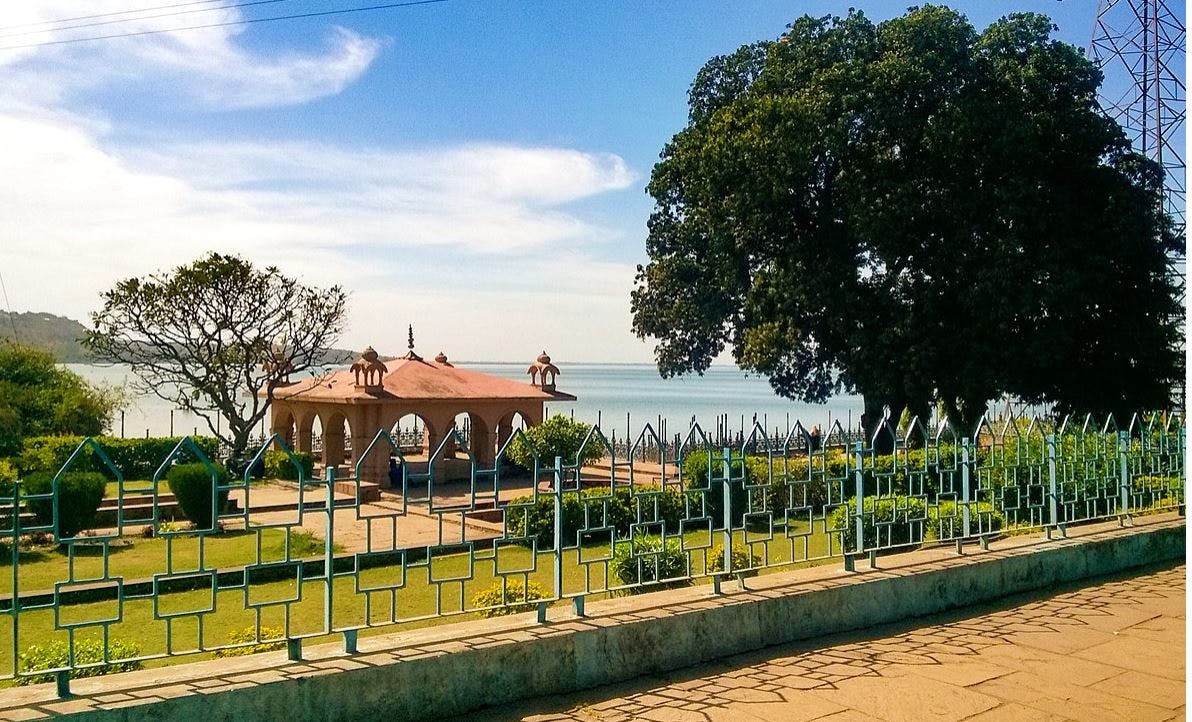 Off To Bhopal? You Have To Explore These Forts, Caves & Temples
Bhopal is the capital city of Madhya Pradesh. It is a historically rich city, which was part of the Bhopal Princely State. It is a beautiful city to go to for a short vacation. If you're going to make the trip, you can also check out these places near Bhopal, which are less than five hours' drive away.
Sanchi
It is merely an hour and half away from Bhopal. When in Sanchi, do visit the stupa. It is one of the most well-known and well-preserved stupas that has become a symbol of Buddhism in India. It is also a UNESCO World Heritage Site.
Bhojeshwar Temple
It is an unfinished yet important temple complex dedicated to Lord Shiva with an 18 feet Shivlingam that is made out of a single stone. Opposite to the temple complex is a rock shelter which is believed to be Goddess Parvati's cave. Not very far from the temple complex, one can also find the foundations for what is considered to be Raja Bhoja's palace on whom the city Bhojpur has been named.

Hoshangabad
It is a city located on the banks of river Narmada and is famous for its ghats. The name of the city is derived from Hoshang Shah, who was the first ruler of the Malwa area of which this district was a part of. The ghats are full of festivities and colours during the Narmada Jayanti.

Bhimbetka Caves
Bhimbetka rock shelters are rare caves where you can actually find rock paintings from the Paleolithic and mesolithic (stone age) periods. UNESCO declared this to be a World Heritage Site. This site is proof of how humans lived before civilizations and cities came up.

Ujjain
Ujjain is called the city of temples and is considered to be one of the holiest cities where thousands of people of the Hindu faith come for pilgrimage annually. It also witnesses the Kumbh Mela every 12 years. It has also been a very important city during the reign of the Mauryas.

Indore
It is the biggest city of Madhya Pradesh and is roughly 3.5 hours away from Bhopal. Its most famous temple is the Indreshwar temple, dedicated to Lord Indra, from which the city also gets its name. You can also check out the Rajwada Palace and Lal Bagh palace in the city.

Vidisha
Vidisha is an ancient town. If you are coming to Vidisha, stop at Udaygiri caves which have Hindu and Jain sculptures dating back to the Gupta Era. It also has the Heliodorus pillar which was erected by the Greek ambassador of the Indo-Greek King Antialcidas, dedicated to Lord Vasudeva.

Tincha Waterfalls
If you are a nature lover and want to escape the city life, head to Tincha Waterfalls, which is 25km further from Indore. The waterfall creates many natural pools where you can take a dip and swim. It is perfect for a weekend getaway, especially in the hot summer season.

Satpura National Park
If you are interested in jungle safari and wildlife, take a trip to the Satpura National Park which is a five hour drive from Bhopal. However, some parts of the park remain closed between July and September, so make sure to do the booking sin advance.

National Parks & Wildlife Sanctuaries
Ask Surabhi a question