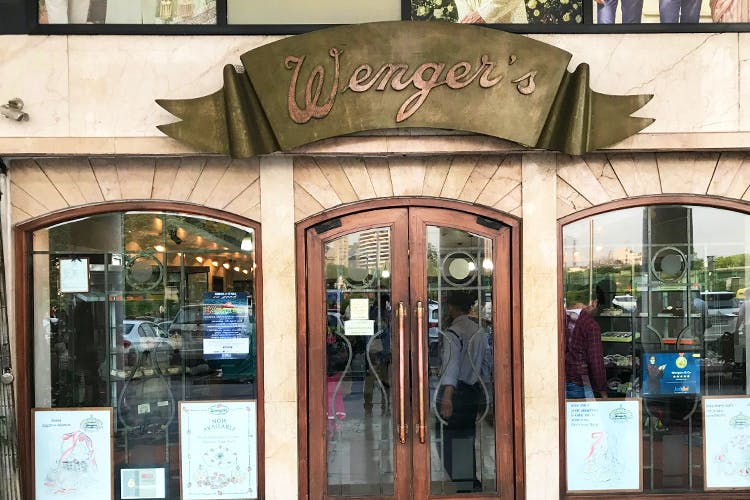 How Many Of These 7 Iconic Delhi Spots Have You Eaten At?
Whether you're new to Delhi or been living here all your life, there are some iconic food joints in Delhi that you have to grab a bite at. Be it a breakfast parantha or a post-dinner waffle, Delhi's food culture has grown leaps and bounds, and these are the culinary legends that have been there for it all.
Big Chill
Iconic might be an understatement when it comes to this place. We bet most Delhiites have had their fair share of Penne Vodka pasta and Mississippi Mudpies here. If you haven't been here yet, it's time you clear your schedule and make new plans.
Karim's
Tikkas and kebabs don't get any better than the ones Karim's has in store for you. The melt-in-your-mouth and melt-your-heart combinations have been around for decades, and have a special place is Dilliwalas hearts.
Rajinder Da Dhaba
Rajinder Da Dhaba, or as it's famously known, RDX, is one of Delhi's oldest dhabas serving delicious rolls, galouti kebabs, paneer tikka and more. Go here for a heavy Mughlai feast.
Sita Ram Diwan Chand
The lanes of Paharganj have a lot to offer. The best of the lot? Sita Ram Diwan Chand's chole bhature. They've been around forever now, and have been dishing out some of the best street food in the city.
Gulati's
If you're headed to Pandara Road, don't forget to make a stop at this iconic Mughlai restaurant. Gulati's has been part of many Delhiites' childhoods and their Dal Makhani and Butter Chicken are some of the true classics the city has to offer.
Wenger's
Connaught Place's beloved gem, Wenger's is a bakery that has stood the test of time, food critics, and rivals alike. A rum ball here, a shammi kebab there aaaaand the next thing you know you're hooked and experiencing serious Wenger's withdrawal symptoms. Go here if you've got that crazy sweet tooth.
Moolchand Paratha
Parathas  are part of the staple diet when it comes to an authentic Delhi breakfast. Moolchand Paratha is arguably the best in the business—the parantha business—serving all kinds of paranthas—from the classic egg and paneer parantha to chilli garlic and egg keema parantha.
Comments