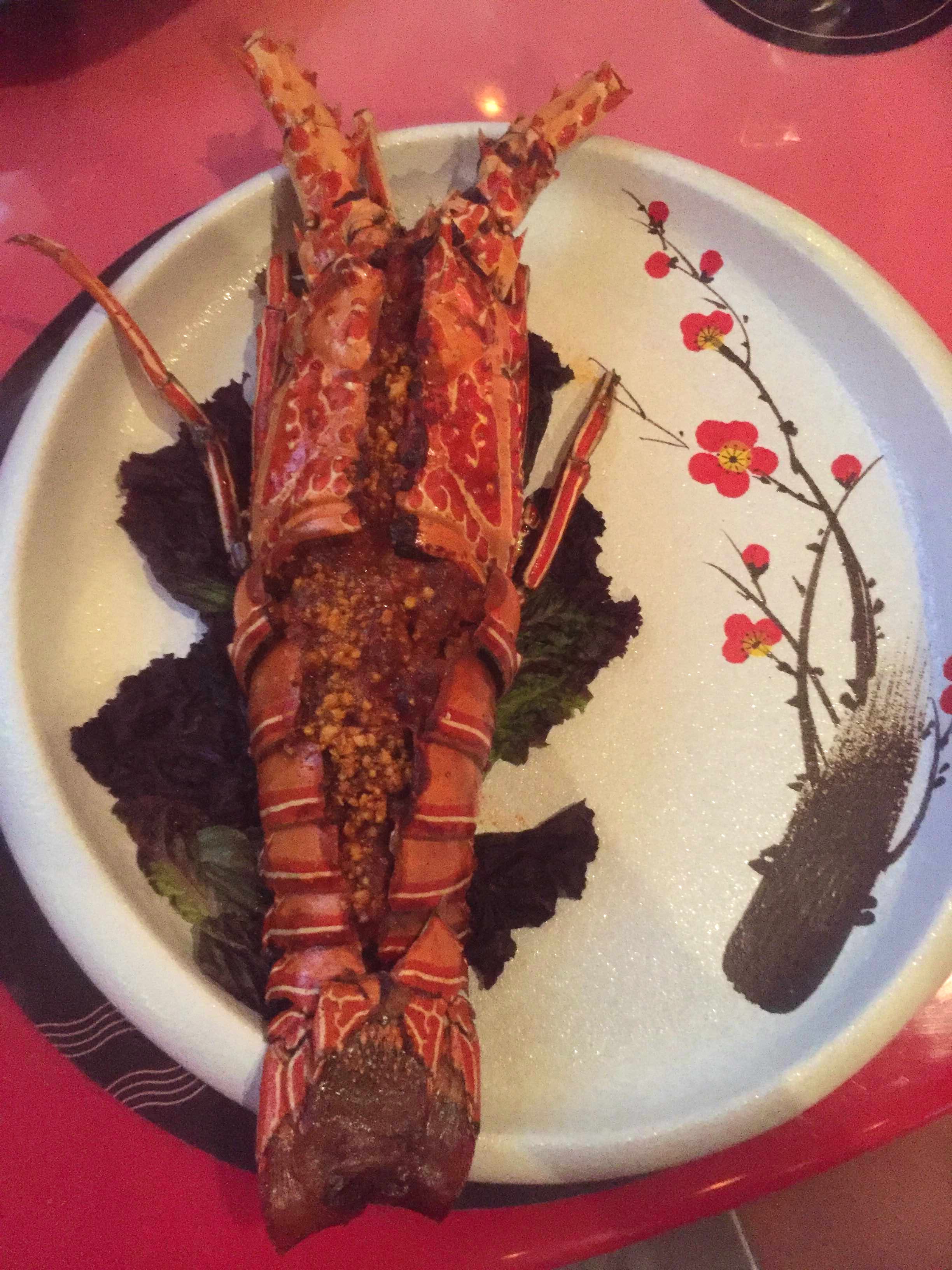 Nearest Metro Station:

IndusInd Bank Cyber City Rapid
Relish Sushi, Nihari & More As You Watch 90's Cartoons In A Jetsons-Like Set Up
What Makes It Awesome
Prankster's new baby, Pra Pra Prank is exactly what Cyberhub needed. What they like to call a contemporary brasserie is more like a hot, hipster bar with a kitchen to boot. Built like a bit of a maze, there's a panel of liquor miniatures that doubles as a door, a well-thought combination of electric blue, teal, and tan cocktail bar that further leads into an outdoor space meandering back to a well-lit bistro makes for a space that you'd want to go back to for a good time. The brasserie space has quirky wall fixtures, screens that play Mr Bean and Tom & Jerry, faux CCTV cameras, and moulded melamine tables that could well be from The Jetsons. Nestled on the side is a sushi bar, an open kitchen that's always buzzing and operating like a 5 star. Chances are if you step into the bar first and start with cocktails, you may just end up spending the entire evening there.
What Could Be Better?
I enjoyed my time there and everything was absolutely delightful.
What's My Pro Tip?
Being at the helm of Cyberhub, it's the first thing you'll notice when you enter the arena. I foresee a time when Pra Pra Prank will need reservations so make a beeline for the bar, ask for their Bloody Mary, it's distilled to a point where the tomato juice is a clear liquid. All the cocktails are artisan and exceptional. Stick to their specials and experience European style bars, plus, the music adds to the whole experience making it hard to leave!
Anything Else?
You could start with sushi, it's great how well it's done even though this isn't a quintessential Asian restaurant. The vegetarian sushi deserves a mention since that's where most places go wrong. Move on to either a shorba style soup or a Thai one, pair it with dimsum starters. Make sure you have space for the main course as they serve some of the best seafood, the price points are so competitive, I doubt you'll have lobster anywhere else ever again! Do try the Japanese Curry Infused Nihari that's served with a brioche-like bread, Pork Belly Skewers Spiked with Kalonji or Nigella seeds, Kozhi Ghee Roast, and the list goes on. The desserts have the same level of ingenuity, don't miss the Cannoli and the Matcha Tiramisu.
Comments
Nearest Metro Station:

IndusInd Bank Cyber City Rapid