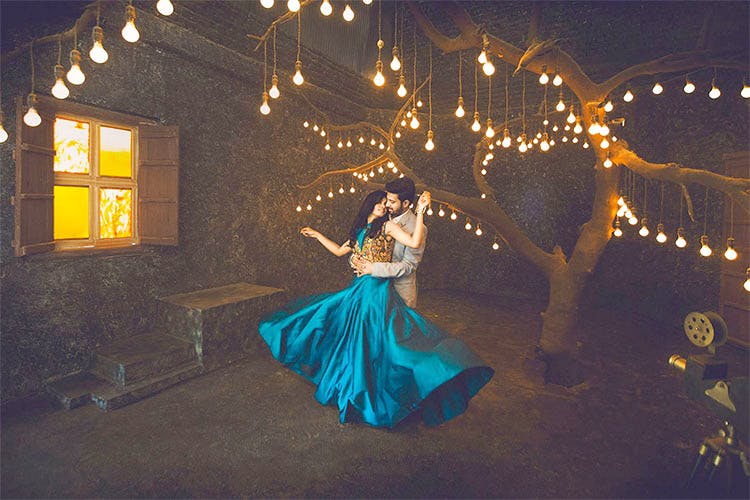 Getting Married Soon? Check Out These Venues For Picture-Perfect Pre-Wedding Shoots
Pre-wedding shoots are a great way to tell the whole world that you're getting married and it is obviously very important that you have the perfect place for the same. So, we're telling you some of the best places that'll give you picture-perfect memories and also the conditions that tag along with these places.
Lodhi Garden
For the couples who have already invested a large amount money on their wedding, and would like to save up on a photo shoot, Lodhi Garden would be a great option. Not only is the entry free, but this park's lush greenery will give a natural and breezy look to your photos. The best time to do your photoshoot here will be either during early morning hours or late in the evening.
Hauz Khas Fort & Lake
Pubs and clubs are not the only things Hauz Khas is famous for. The beautiful fort and lake provide a fitting venue for couples to have a brilliant photoshoot. There is no entry fee and the best timings for the shoot would be early in the morning or late in the evening, as otherwise they tend to be very crowded.
Lodhi Art District
A bunch of brilliantly painted walls by more than 28+ artists from all over India and around the world can be seen in the bylanes of Lodhi colony. These walls have been turned into an open gallery, and can add the perfect Delhi touch to any couple's photos.
Humayun's Tomb
Want to add that Mughal vibe to your photos? The lush green gardens, marble structures, water fountains, and red stones that this venue has to offer will surely fulfill your desires. Since this monument opens up as early as 6am, there's no better time for shoots to avoid large crowds.
The Perfect Location
This place is not exactly in Delhi, but it must be the best option of all. The one different thing about this location is that it will give couples the desired privacy. All the other venues mentioned above are public places and hence, privacy might be an issue. The Perfect Location also has multiple backdrops – a Greece theme, an outdoor picnic, a horse ranch and romantic settings with multiple light bulbs.
The packages start at INR 15,000 per day.
Comments