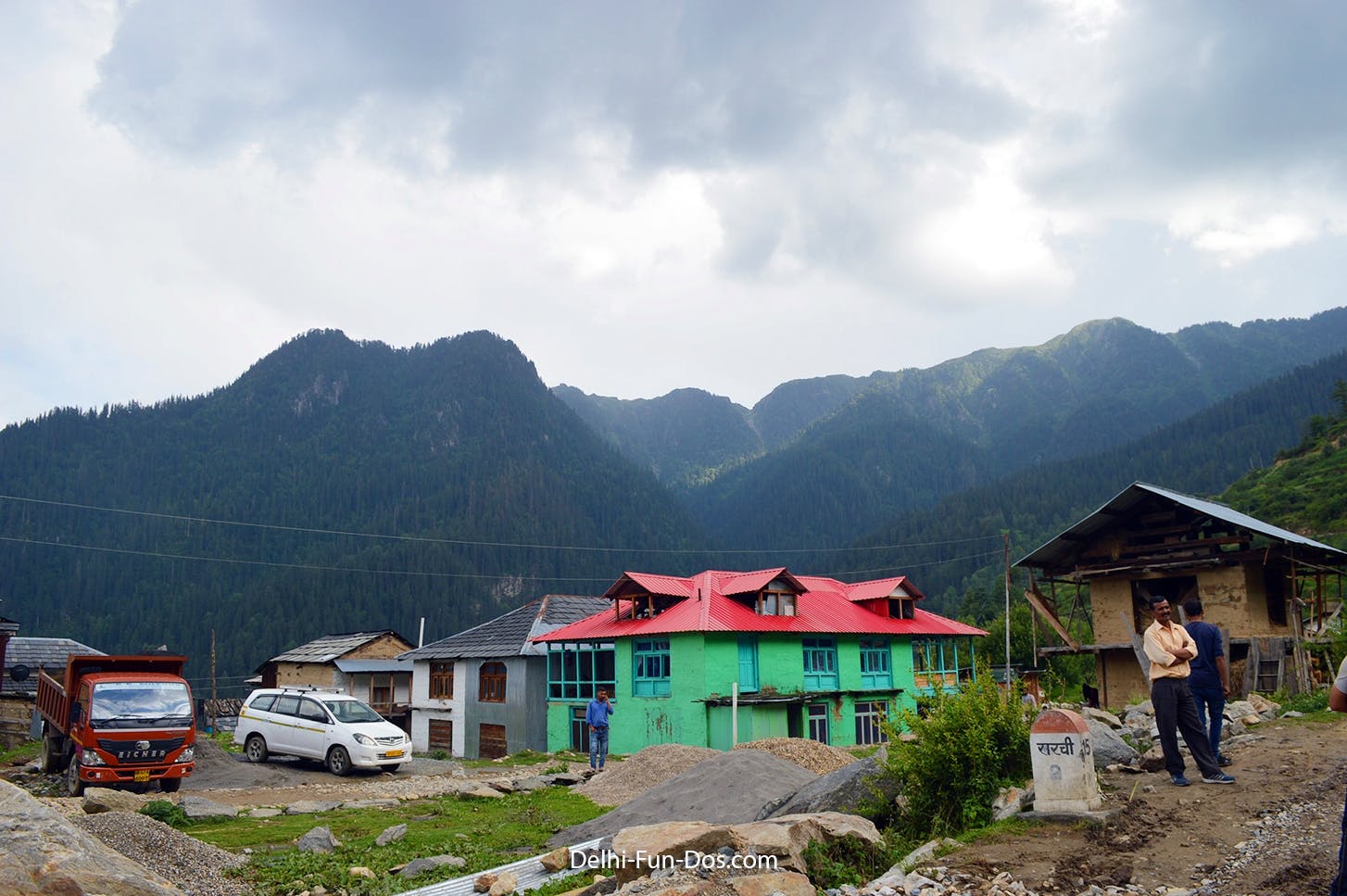 This Quaint Village In Himachal Will Take Your Breath Away
What Makes It Awesome
Sarchi is a base for treks to higher points on the Himalayas in Tirthan Valley. It is a stunningly beautiful hamlet with Himachali houses. Multi-storied structures with colourful roofs dotted the otherwise green valley.  We saw some amazing sites such as the grand temple for the Goddess Gara Durga; old style granary; random apple orchards, and hand cleaning of garlic crop. There is so much more in Himachal than Shimla and snow. To that end, Sarchi village was an eye-opener.
What Could Be Better?
There is almost no mobile network here. In a way, it's a good thing but for city people like us who like to be connected all the time, it can be a deterrent.