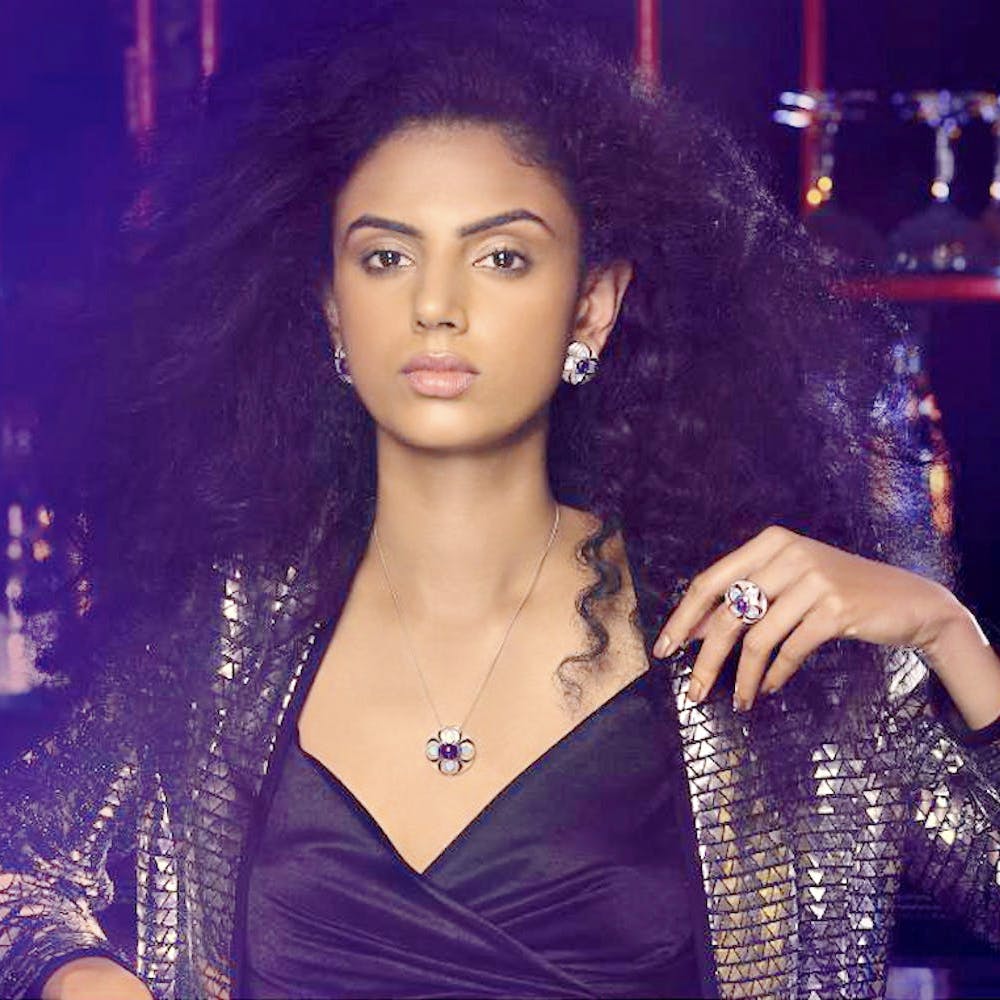 5 Pieces Of Silver Jewellery That You Need To Add To Your Wardrobe
Crafted for the woman on the go, the new collection, Sassy Silver, from MIA by Tanishq is perfect to add some sparkle to your party nights. With Mother of Pearl detailing and mosaic patterns, the designs are playful and edgy. So, make sure you add these five gorgeous pieces of jewellery to your wardrobe.

Dragonfly Dreams Pendant
If dynamic is your middle name, then get yourself this beautiful and delicate dragonfly pendant that signifies change. What we love about this creation from Mia by Tanishq, is that it is versatile and transforms from a pendant to a brooch. So, keep it handy when you go party hopping. Wear it on a silver necklace with your LBD to the club, and then use it as a brooch to add glitz to a cocktail party.
Silver Drop Earrings
If you want to look like a winner at brunches and sundowners, this pair of winged danglers is perfect for you. Made from silver with Mother of Pearl detailing, they have purple and pink accents to add that funky and fresh look to you outfit.

Winged Silver Pendant
For that simple yet striking look, you must buy this intricate silver pendant from Mia by Tanishq. Crafted with the iconic paisley design, it has earthy tones of green, amber and yellow, which will add colour to your ensemble, but not overshadow it. It's perfect to flaunt with a pastel outfit, so that the sparkle of the stones stands out -- just like you!

Spiral Shell Ring
From the Ocean Cruise collection, this statement piece features intricate shell and wave patterns, in silver. As vibrant as you and your social circle, let these colourful rings reflect your dazzling personality. The pop of purple makes it a head turner, and this elegant piece has such fine mosaic detailing, it is almost like wearable art!
Mosaic Winged Pendant
With two dainty segments to this necklace, the drop pendant is an eye-catcher. The contemporary design will break the monotony of your formal look, especially due to the colourful and bright stones (think blue, green, ruby red and purple) that adorn the pendant. If you're looking to make a bold statement, let this piece of jewellery do the talking.
Comments