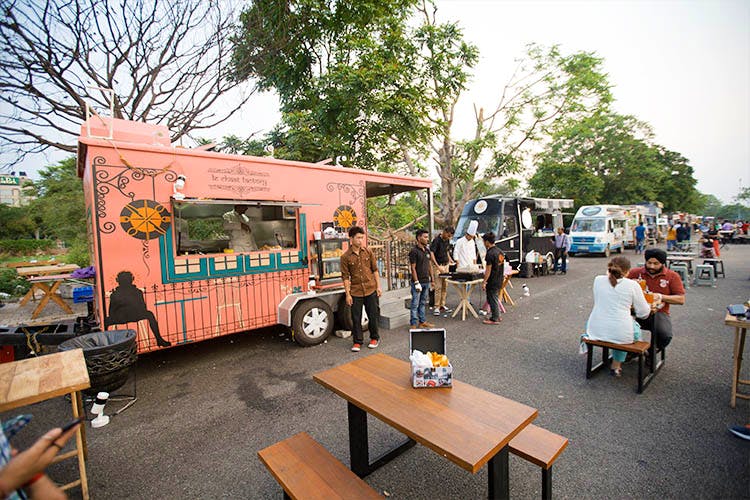 Sector 29's Food Truck Market Is The Gift That Keeps Giving
Shortcut
The fact that one can get anything from waffles to schnitzel to sandwiches to hot dogs makes Sector 29's food truck market a winner.
How Was Your Experience?
I make a visit at least once almost every week, as it's pretty close to where I work. Saturdays are quite crazy, and getting a table might not even be possible; I still love the experience of going truck to truck eating whatever I like the most.
With lots of different cuisines on offer, it's super likely you'll find something you love.
Who Is It For?
Anybody and everybody; Sector 29 is fun whether you're with your family or on a date.
Must-Try
I keep going back for the Blueberry Mascarpone waffles from The Gourmet Street Kitchen, and trust us, you will too!
Comments