The information in this post might be outdated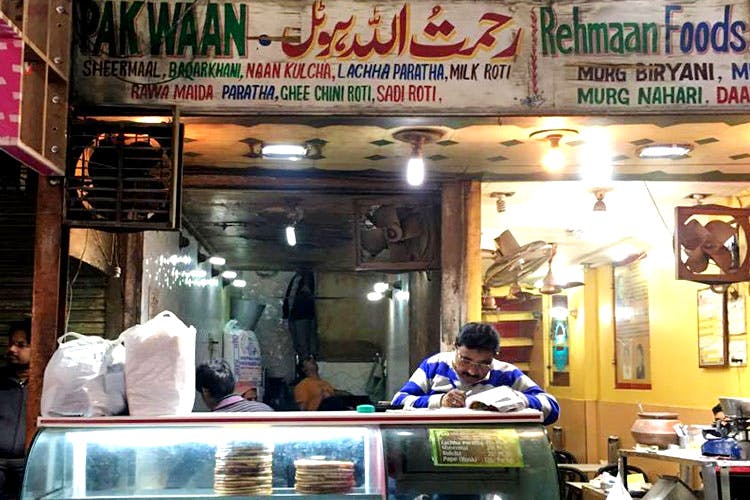 #GoHereEatThis: Sweet Sheermal Roti At Pakwaan, Jama Masjid
Ten-Second Takeaway
It doesn't sound like much, but the sheermal at Pakwaan is bound to make your day.
Eat What?
It's essentially a tandoori roti that's sweet, glistening with ghee and is just brilliant. It's the subtlest sweet there exists; not sweet enough to hurt your tongue. Just enough to let you know these people know what they're doing.
It's cooked fresh, right in front of you, and personally, I think Pakwaan does a way better sheermal than Karim's, and at about a third of the price.
Pair It With
Pakwaan specialises in just breads, and that's probably why they're better than most. There's laccha paratha and some sort of kulcha as well, but nothing comes even close to the sheermal.
So, We're Saying
There isn't a lack of options if you want to satisfy your sweet tooth when you're around Jama Masjid, and this is an option that probably won't suit you if you're the kind that lunges for a brownie and ice cream when you want sweet.
This appeals to a subtler taste, and once you've had this, there's no going back.
More Information
Pakwaan Roti Junction
Nearest Metro Station: CHAWRI BAZAR