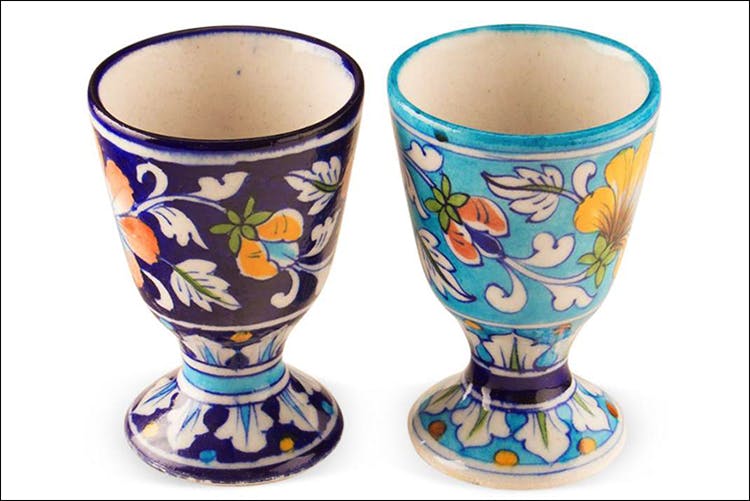 Shilpi Haat Is For Everyone Who's Bored Of Dilli Haat Or Janpath
Shortcut
As much as I love handicrafts, I was done with going to the typical artisan markets. One fine day on a trip to Connaught Place, I chanced upon Shilpi Haat on Baba Kharak Singh Marg that functions like a year round artisans' haat curated by the craftsmen themselves. The sheer variety of stuff here made me fall in love.
Home Is Where The Haat Is
Last year, I picked up an amazing terracotta vase from here at INR 2,000. I was so proud of this artifact that when it had served as a vase long enough, I just got a glass top for it and turned it into a funky side table. Yes, it's such a versatile piece and at such a reasonable price.
None Of The Rushed Buying
The place stocks up high quality stuff and people who make these pieces are passionate about their creations which makes the shopping experience that much more fun. It's not like Dilli Haat that's kinda overdone now, or the crowded and jaded Janpath. It's a nice, quiet place where you're left to wander, explore, ponder and make your purchases in peace.
#LBBTip
They keep organising events like exhibitions and also offer a 10% discount if you ask for it.
Comments