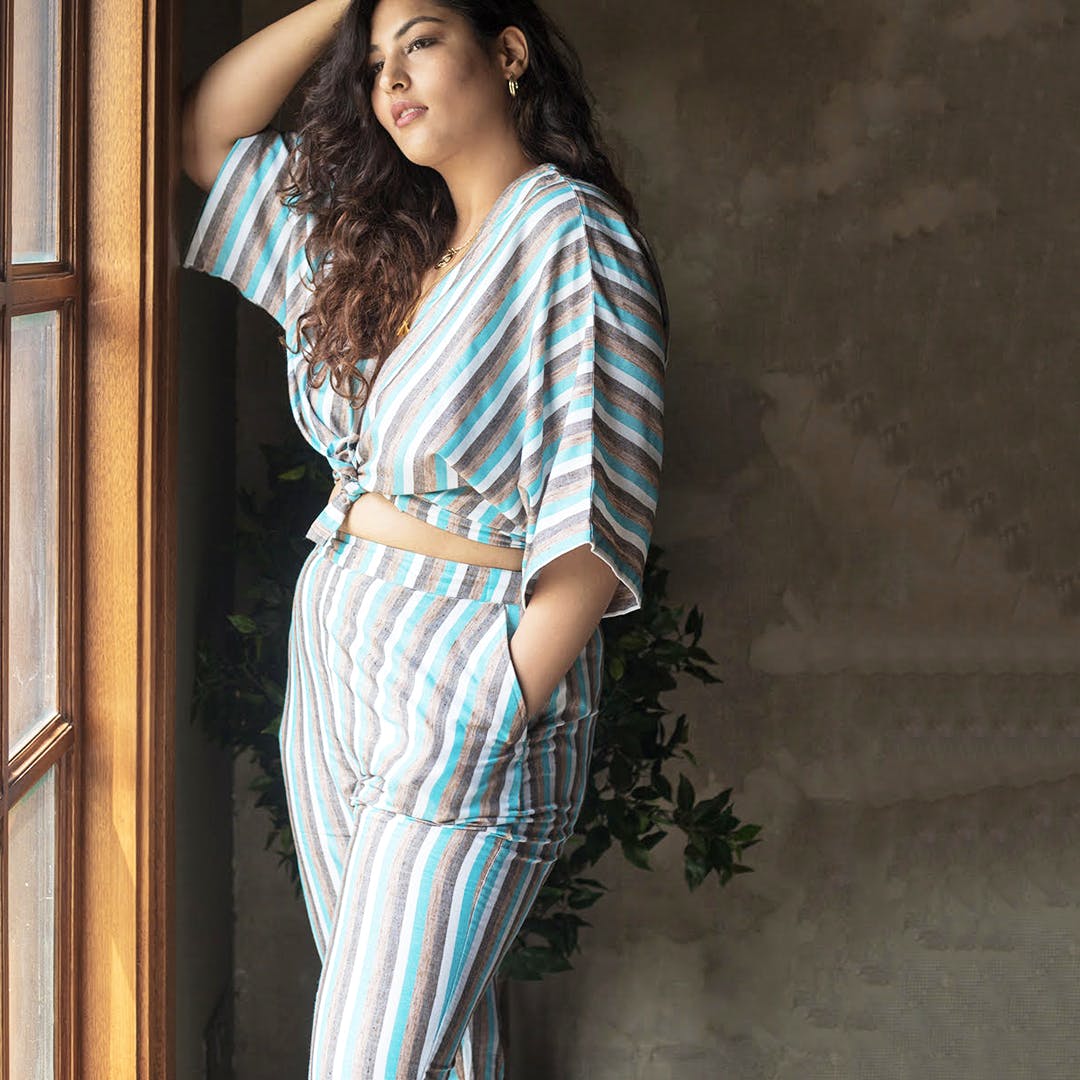 I've Been Wearing This Outfit On Repeat This Summer
If you know me, you know I'm all about mixing & matching prints - experimenting with new styles, offbeat colours and ALWAYS stepping out in style. I recently put together this outfit, and tbh I think I really delivered with this one.
Animal Print Jumpsuit
For folks who love animal prints (like me!) and are looking for an effortless OOTD this summer, Zachi's animal print jumpsuit is a big draw. I'm loving the subtle print, plus the fabric is super breathable & it fits really well too. Pro tip: If you're heading out in the sun all day, skip the sunnies and style your look with a bomb hat instead.
Gingham Ruffled Flats
Guys, these ruffled flats are pure love! I found them on LBB and instantly hit add to cart. They go well with pretty much all my casual outfits AND are comfy enough to run around in all day. Oh, and they come in blue and black too (yay!)
Geometric Print Top Handle Bag
I'm digging the geometric print on this top handle bag by Label. Whenever I'm keeping it simple, I like styling my look with a statement accessory. And this bag makes everything more interesting. It has ample space - enough to fit in all my essentials! And the best part? You won't find it anywhere else...
Gold-Plated Star Earrings
Ornamas has a way of playing with shapes - and I'm in love with all of their designs. These gold-plated earrings amped up my casual look just the right amount!
Comments