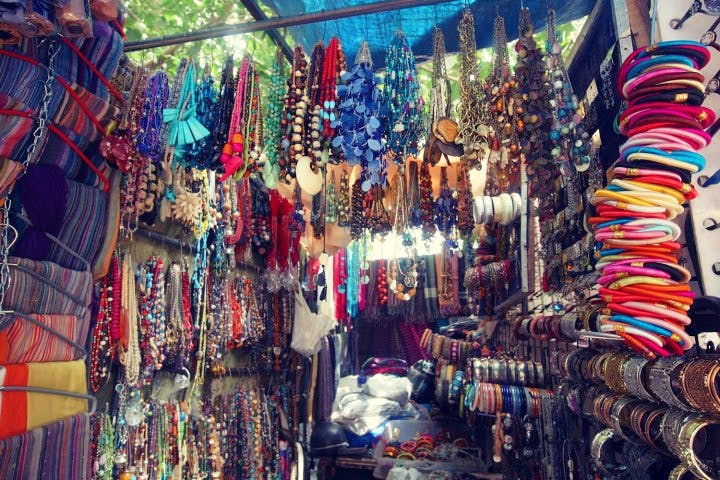 Remember To ONLY Shop, Eat And Buy Books While You're In Janpath
What Makes It Awesome
Janpath truly justifies being a one-stop destination for college students. It offers beautiful indigo printed ethnics, latest western wear, funky accessories, home decor, footwear, handicrafts, handbags and the list is endless. The Tibetan Market near Hotel Imperial is like a cherry on the cake. It is known for its silver jewellery, all sorts of glass, wooden and plastic beads, statues, thangkhas and brassware.
What Could Be Better?
You need to have a keen eye to be able to distinguish the fake from the genuine. Your bargaining skills would definitely come handy here too.
What's My Pro Tip?
Palika Bazar, an underground, air-conditioned market nearby is known for selling cheap electronics and various other things.
Anything Else?
Visit Depaul near Janpath to try their Hazelnut Coffee and variety of tasty sandwiches. Try to strike a deal with booksellers. Some of the stalls allow you to exchange the books after reading at 50% exchange value.
Comments