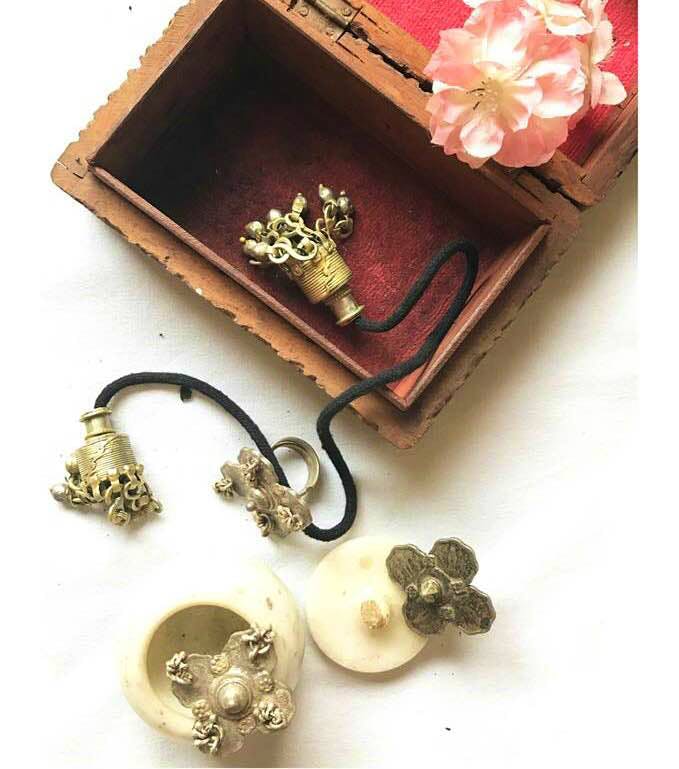 Score Tribal-Inspired Jhumkis, Chokers & Anklets From Ranakah
What Makes It Awesome
Sometimes regular bling just won't do, pick up a piece or two that double as collectibles and are ideal for gifting too. We loved the three-tiered jhumki silver drop down ear rings, perfect if you have short hair or the engraved silver cone ear rings. If you prefer something more risqué then try the silver peacock danglers, intricate and definitely unique. They also have engraved patra designs that are more traditional with a hint of tribal!
What Could Be Better?
More options for anklets, baji bund, and body jewellery would add a lot to a collection like this and also other materials like stone, wood, ceramics and terracotta.
What's My Pro Tip?
To be sure of what you're ordering, check under the image for pure silver or metal alloy and add to your collection of jewellery inspired by tribal royalty! Best is, all items are insured against theft and accidental damage whilst in transit from Ranakah to your shipping address.
Anything Else?
For true statement pieces, pick up a Ranakah necklace or choker, from amethyst to turquoise, they have a variety of semi-precious stones but the real show stoppers are the ones that have a silver pendant accent. We loved the leaf motif piece with green beads and the angular silver pendant with a deep blue natural lapis string. You can also add anklets, kadas, and rings to make a complete set of your choice. Known as the House of Tribal Royalty, let your collection start now!
Comments