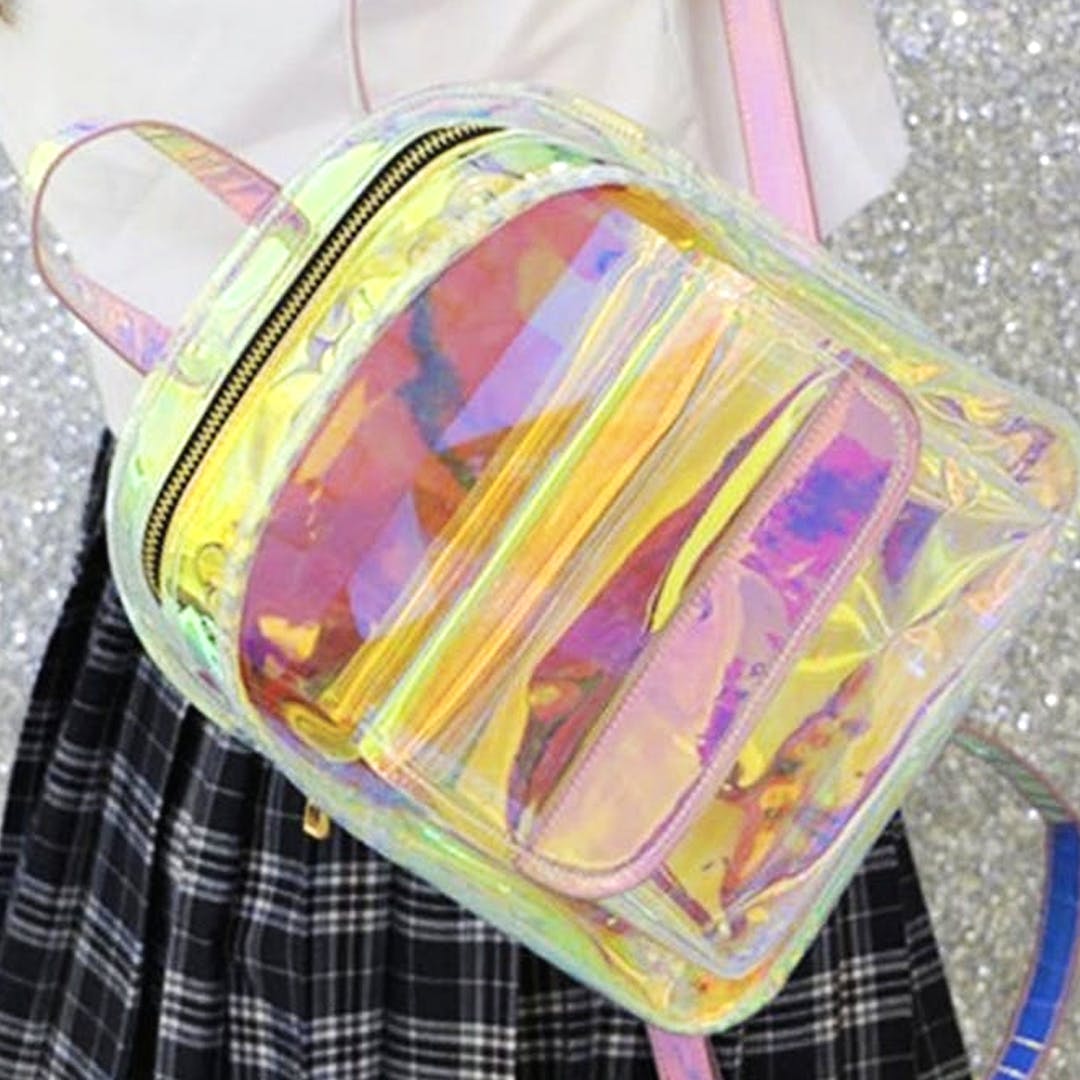 Holographic Trend Alert! 4 Rain-Ready Styles You'll Love
Holographic accessories are #trending right now and we found you 4 styles made by India's coolest brands. And the best part? They're all rain-ready! Bag 'em now:
Holographic Transparent Mini Bag
We've all got our eyes on this petite and transparent mini bag made by Knick Knack Nook. It's monsoon-friendly and comes with a golden chain strap so you can just sling it & step out in the rain!
Holographic Mini Shoulder Bag
In dire need to step up your OOTD? Don't miss this trendy circular shoulder bag by Noam - it's 50% OFF on LBB right now. Get ready to turn heads this Saturday night!
Holographic Backpack
This is the hottest backpack of the season! It looks like it's straight out of a teen movie and is great for college-going kids or #airportlooks. It comes with adjustable straps and is pretty spacious as well.
Gold Holographic Wristlet Bag
This handsfree wristlet is a little party bag that's taken us through so many late-nights. It's large enough to pass into the purse category, but tiny enough to coast off the baby bag trend.
Ask Kanupriya a question