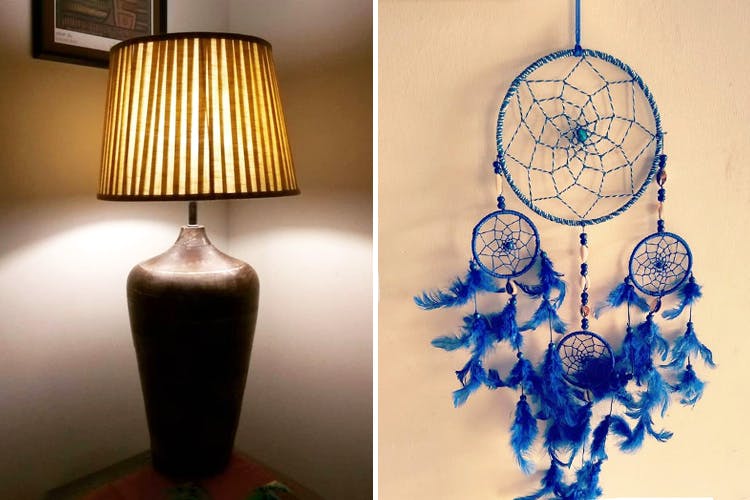 Shop These Quirky Home Decor Products Without Burning A Hole In Your Pocket
What Makes It Awesome
Looking to revamp your room and make it look awesome? If you've been looking for fun, quirky home decor products and love decorating your space, you've got to check out products by Ghanchakkar. Ghanchakkar is all about unique handmade home decor that adds an element of fun to your walls, windows and any corner of your house. The best part—their products come at a reasonable price range, so you don't need to worry about spending an exuberant amount of money. AND they can customise anything and everything (recycle and reuse, people!). They also create a range of lights and furniture for hotels, restaurants and cafes. You could either send in your designs or they could design something for you.
They don't have a website but you can follow Ghanchakkar and get in touch with them on Instagram and Facebook.
Pro Tip
Ghanchakkar uses products which many would consider scrap, as raw material for their lamps. So basically, they recycle, reuse, and innovate to create cool products for your house. Also, if there's any home decor product that you own which is old (but interesting) or even something you've become bored of looking at, you can simply send it to them and they'll transform it into something unique for you!
Comments