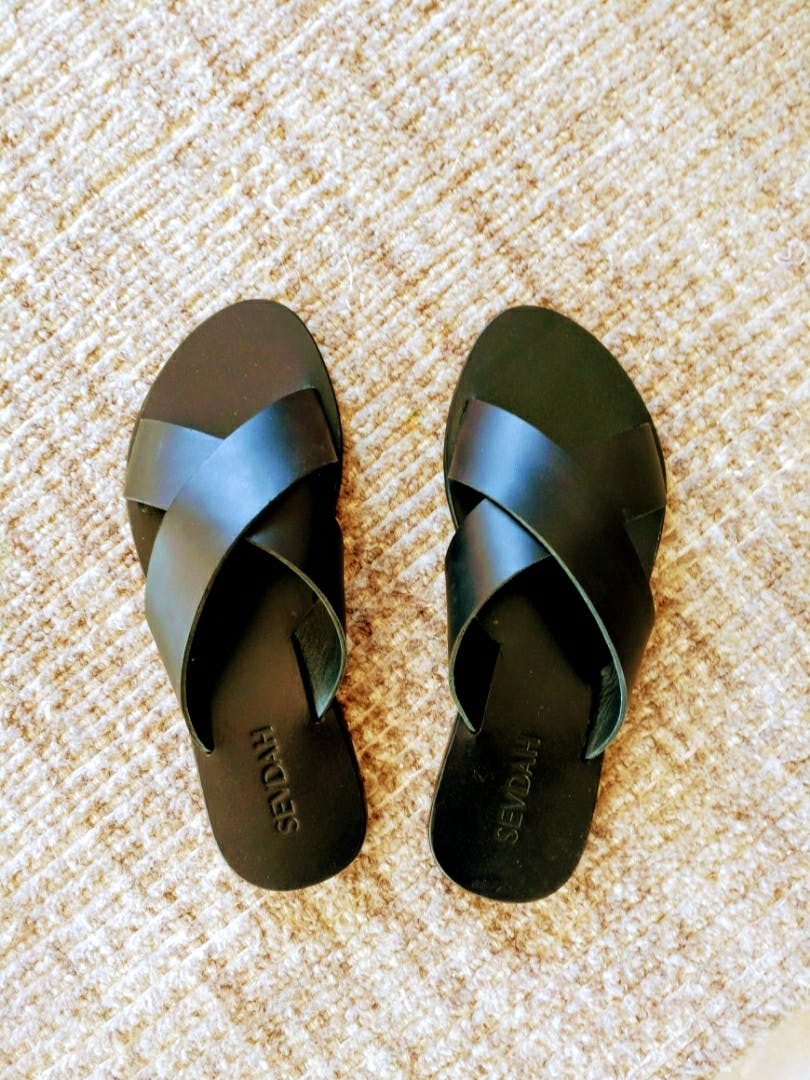 Shop Well-Made Leather Flats In A Bunch Of Colours At Sevdah
What Makes It Awesome
I've been stalking Sevdah ever since I discovered them on Jaypore I had a chance to check them out in person at Jaypore's open house event- and can safely say that the shoes are as beautiful in person as they appear online. They've got a bunch of styles to choose from, including the classic cross-strap flats (pictured) which I ordered recently over Instagram. I also picked up the single strap flats pictured in the 2nd image, in a navy at the (above-mentioned) event. The shoes are super comfortable, elegant in design, and the colours they come in are spectacular. While I stick to blues and beiges and blacks, for those willing to experiment, Sevdah's shoes are available in pinks, greys, yellows and a stunning chocolate brown.
What's My Pro Tip?
I'd highly recommend trying out the shoes before you buy them. I usually wear a size 39/40 but would recommend buying Sevdah's in a half-size/a size smaller than what you wear. They tend to slide off when you walk otherwise. (It could also very well just be me/my feet!)
Anything Else?
You can shop them online or even browse through their Instagram handle (I've done this; it's hassle-free!) and place an order with them directly. They participate in a bunch of pop-ups on and off - so keep a look out on LBB or their page to see what's coming up.