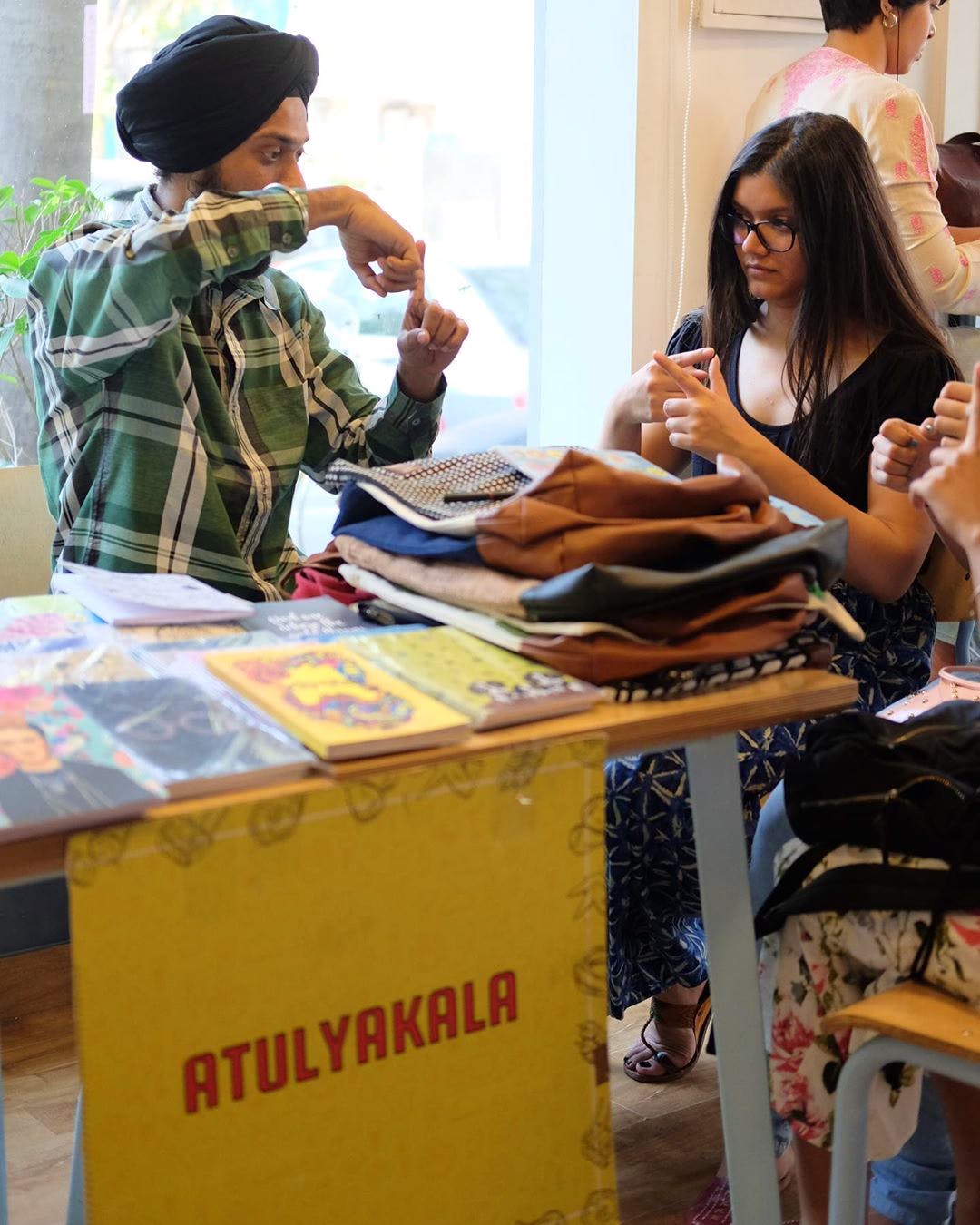 Pop-up & Sign Language Session With Atulyakala, Blue Tokai, Deer Park
14 Jun 2019 - 16 Jun 2019
14 Jun 6:30 AM - 16 Jun 3:30 PM
What's Happening
Have you ever wished to learn the Indian Sign Language, but never got around to actually doing it? It's your lucky day! Blue Tokai, Deer Park is hosting a pop-up workshop with Atulyakala, an organisation that works towards education of hearing-impaired individuals and spreading awareness about sign language. Moreover, it's India's only lifestyle brand run by hearing-impaired artists.
At the Deer Park outlet of Blue Tokai Coffee Roasters, they'll be organising a pop-up and classes that cover basics of sign language all weekend long. Their newest collection of diaries, totes, laptop sleeves, postcards, and more will also be up on display and available for purchase.
Price Includes
Entry for the workshops is free.
Comments