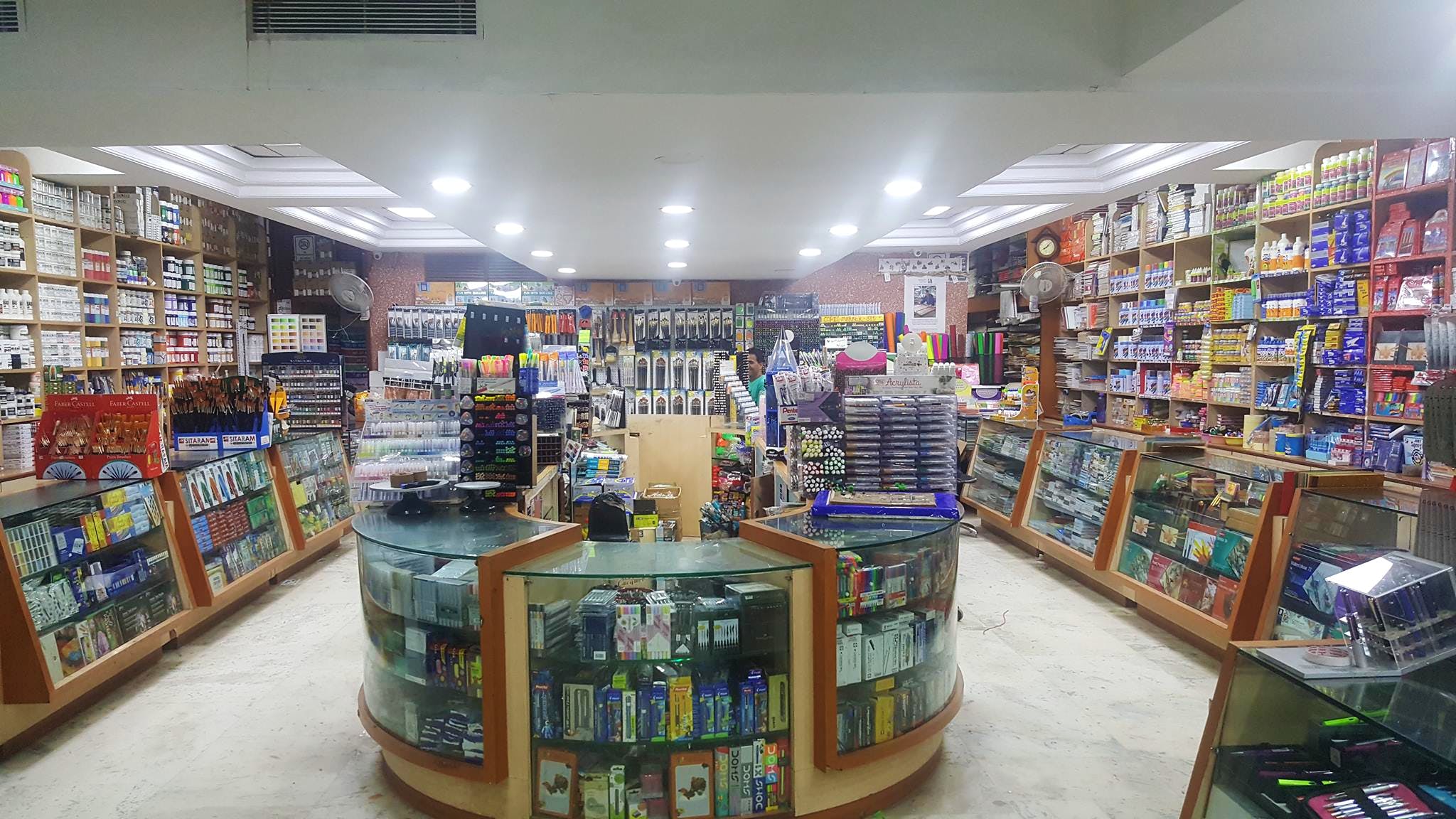 Nearest Metro Station:

AIIMS
Sitaram Stationers in Lajpat Nagar Is A Hoarder's Paradise
What Makes It Awesome
Sitaram Stationers is essentially paradise for everything stationery, for novices or accomplished artists. You can find all sorts of paper, sketching and painting paraphernalia, and even miniature models here—and that's just the tip of the iceberg.
If you're anything like us, the sight of stationery is enough to send you over the moon. Some attribute this to the illusion of productivity, though we prefer the less guilt-inducing explanation of creative stimulation. Little kids who visit Sitaram are guaranteed the most colourful of projects with a plethora of craft supplies like felt design, washi tapes, glitter shakers, craft glue, and buttons, plus whole shelves stacked with paper of different colours, types, finishes, sizes and quality.
The store also stocks several sketching collections, colouring books and colour sets.
You'll find dozens of markers, chalk, graphite sticks and acrylic colours, besides whole sections devoted to different kinds of paints and spray cans. Tubes and tubes of oil, acrylic, watercolours, and gouache line the shelves. And the brushes—oh, the brushes! A whole wall dedicated just to brushes of every imaginable size and shape.
Here's a little history: Sitaram started out as a humble store in South Ex, and has now grown to become one of the largest art supply stores in New Delhi. It houses international brands like Winsor & Newton, Copic, Sennelier, Mont Marte, Zig, and Montana (besides its own range of Sitaram craft supplies).
What Could Be Better
Since it's Lajpat Nagar, expect no parking space a lot of wading through crowds—it's well-worth it, though.
Pro Tip
The first floor caters to the professionals, the more serious artists, and design students. Here you can find easels and canvases, ranging from 4×4 to 48×72 sizes. Check out the cool notepads and portfolio bags, and the huge variety of paint boxes. We also discovered some 3D models, and a professional Spray System, as well as Gesso and Primer cans.
Sitaram even supplies engineering, architecture and design instruments like tracing paper, drafters, drawing boards, rotering instruments and cutting mats.
The store sells all its products at wholesale rates–we're talking 20-50 per cent cheaper than retail price. They've even got their own website coming soon!

Comments
Nearest Metro Station:

AIIMS