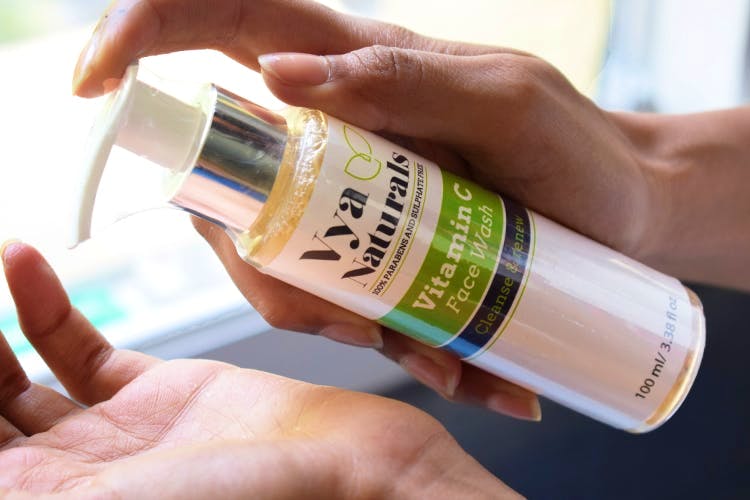 Happy Skin FTW, Get Natural Skincare With This Brand's Handmade Products
Filled with natural goodness, we found a brand that incorporates Ayurvedic practices into their skincare products. Vya Naturals has natural skincare solutions that are gentle on your skin (they believe in testing their products on themselves, not animals) With simple products that get the job done, they're using age-old beauty secrets to create the home remedies you know you need. We have a few of their products available at a special price for you.
Vitamin C Facial Cleanser
Too many skin problems? This facewash is enriched with Vitamin C, it helps control break outs and give you a balanced, clearer complexion. Use it regularly and you'll see a noticeable difference in your skin. It's meant to have anti-ageing benefits too, so you get rejuvenated, fresh-looking skin.
Turmeric Orange & Cinnamon Handmade Soap
Vya's handmade soaps are definitely something you should check out. This particular one is loaded with the goodness of tumeric orange which helps get rid of anti-oxidants and reduce break outs and cinnamon oil which helps improve circulation. So you get healthy looking and feeling skin.
Rose Facial Scrub
This face scrub is your quick-fix to great looking and feeling skin. The oatmeal and milk powder exfoliates and cleanses gently, ridding you of dead skin. The rose adds moisture and restores your glow, it has a bit of neem in it which helps beat acne. It seriously works wonders on those bad skin days.
Comments