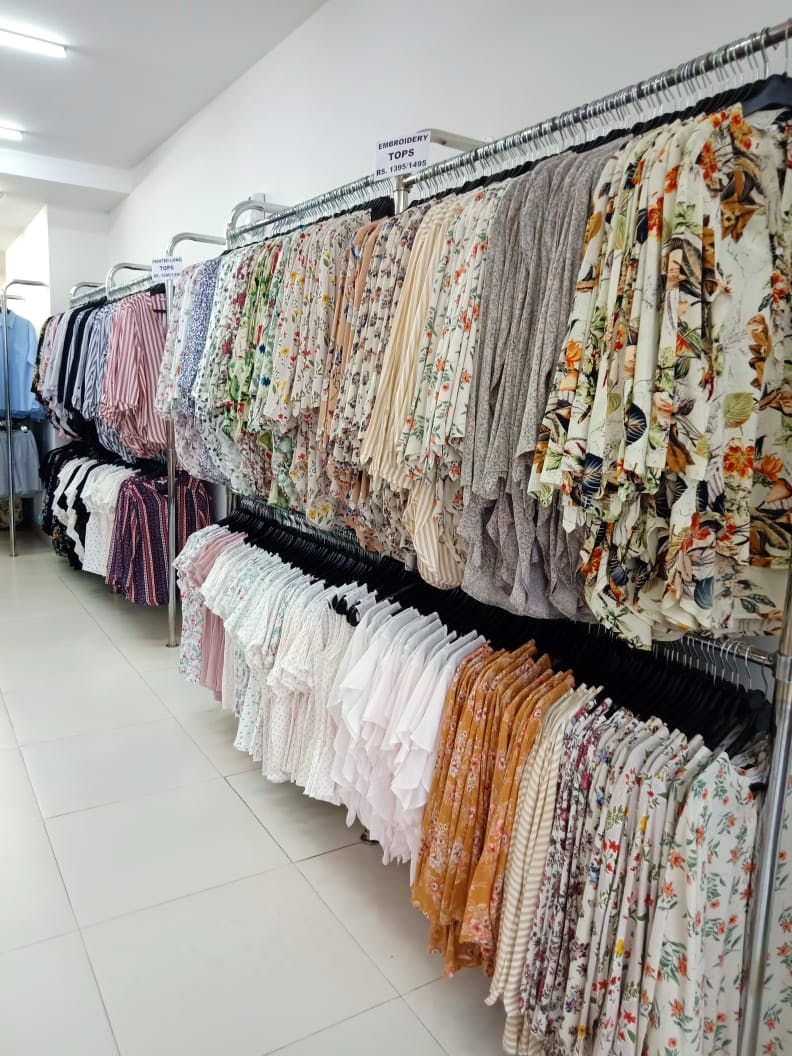 In South City II, Gurgaon? Spend Time Shopping At These 10 Stores
So, let's get one thing out of the way - the names of all these stores might not sound "cool", but you can find some really good stuff at these small hidden stores. They have clothing that you're likely to find at places like Janpath, but in a much better quality. Gurgaon people either resort to buying from malls, or from Delhi's flea markets. But if you check out these stores in South City II, I'm sure you'll rely more on Gurgaon (Sarojini is still the Queen of markets, don't worry).
Aahana Creation
Aahana Creation is a little store which is loaded with beautiful apparel for women. It's a great place to shop at because it has everything from ethnic kurtas and gararas to western tops and dresses. The store has a stunning collection of Lucknowi suits, phulkari and bandhani dupattas and casual scarves. They also have jeans, jeggings and palazzos in block prints and indigo.
Laxmi Garments
Laxmi Garments has a stall outside its shop where they've put lowers on sale. These lowers are surprisingly of amazing quality and also look pretty cool. They have perfect summer wear like culottes, half pants and palazzos. Inside the store, you'll find plenty of vibrant suit pieces and some semi-stitched kurtas. They also have a small collection of scarves and dupattas in aesthetic block prints.
Khushbu Garments
Khushbu Garments has a really cute collection of kidswear. They have something for babies as small as one year olds to 9 year kids. You can find casual and superhero graphic tee shirts, adorable night wear and REALLY cute skirts and dresses. They offer plenty of colours and designs. You can also shop for accessories, socks and much more.
Rani Selection
The store has a really nice range of kurtas and reversible nehru jackets. They've also started keeping casual tee shirts and lowers, but you can get them anywhere in the market.
Lavanya - Ladies Wear
The Lavanya store has loads of ethnic wear, both kurtas and lowers. They also do complete suit sets. So, you can find sleeveless and full sleeve kurtas in many different colours and designs. Their collection is perfect if you're shopping for office wear or semi-formal events.
Sisters
When we visited, the Sisters store had a collection that was all white. So, the store was just full of white everything, including white tee shirts, kurtas, pants, patialas, slips and more. Recently, the store has started packing in more colours, but I personally liked it a lot better when it had all white everything.
Young Fashion
The Young Fashion store has an awesome collection of airy tops and lowers in solid colors. Their collection is mostly available in white, blue, black and grey (yep, that's their palette and the store looks amazing). Apart from pants, jeans and jeggings, you can also find dresses and long gowns here. They also have apparel for kids and accessories for both kids and women.
Little Burgundy
Little Burgundy is a huge store and has really nice formal tops and leggings. They largely do women's and kids' wear, and you're certain to find stuff worth buying here. I recommend you browse through their collection properly before you buy, as the store is huge and has a lot of stuff in solid colours that are perfect for office wear.
Fashion Forever
Fashion Forever is a rather big store with apparel and accessories for women, men and children. The store's collection is largely export surplus and thus, the stock refreshes very often. Although the collection is all shuffled up, if you spend time at the store, you'll definitely find something suitable.
Fashion Forever has really nice summer tops and dresses, tee shirts (both graphic and basic), nightwear and formal shirts for men too (but don't rely on them for formal attire).
Stox
Although Stox is a really small store, all of their collection is chic and modern. They have really cute pants and culottes available in dual tones. The store keeps casual tee shirts for both men and women and a few accessories (like sling bags and belts) as well. They do not have a kids' section.
Ask Chhavi a question