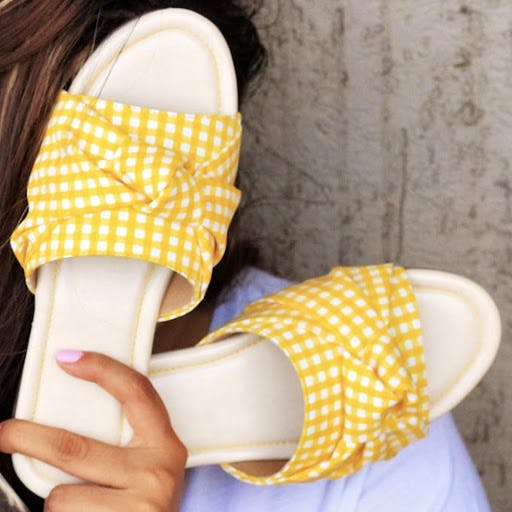 Splash Of Colour: 8 Ways To Add Colour To Your Wadrobe, Starting at ₹399
We all love sticking to our basic white, black and navy staples but it's SO worthwhile to seek some excitement that drags us out of the monotony. Whether it be a pop of colour with some earrings, or a full-on wash of tie & dye - it's always a good time with some bright hues involved.
We've got 8 standout styles for your next fashion overhaul that'll definitely add a pop of colour to your everyday style:
Floral Print Gathered Waist Green Dress
Fashion girls, trust me when I say: You wardrobe's incomplete without a floral dress. This gorgeous green maxi is a super flouncy look to rock on a hot summer day, or a breezy brunch date! The gathered waist creates a great silhouette and we can't get enough of this lush exuberant green.
Acrylic Golden Red Statement Earrings
Red is DEFINITELY high on the list of colours worth adding to your palette and these statement Acrylic Golden Red earrings are oh-so-perfect! Hit 'add to cart' before they're gone...
Grey & Red Chequered Shirt
An easy and breezy staple, this basic checkered shirt is an understated way to add some colour to your outfit without going all in. Just bright enough for a casual night out, but not too much to wear to your office either.
Diamond Print Pop Colour Bow Tie
Bow ties have been this niche-seeming accessory that has stayed limited to formals. But they can be such a fun and standout addition to any outfit. This bow has bandhini prints for a perfect fusion of the indo-western ways of accessorizing and a pale blue shirt is almost TOO perfect not to pair with it!
Pink Textured Rectangle Cross-Body
A pastel-lovers' dream, this is a lowkey addition of colour to your outfit so you stay pretty in some pink! Made of vegan leather and with care by skilled Indian craftsmen, this one will instantly "bag" a place in your staples.
Yellow Chequered Knotted Slides
Made to perfection, these slides come in a variety of colours and designs - for the moments when you need a little va-va-voom in your outfits. You'll literally be ~walking on sunshine~ with these bright yellow checkered slides!

Pink & Blue Stripes Peplum Top
A cute peplum top is always a good idea. Creating a great silhouette with the peplum and vertical stripes, this is another mild pop of color to add to your everyday looks without being in neon-territory. It's cotton and super comfy to wear and you'll be flouncing around with this top in no time.
Red Ikat Tote
This Red Ikat Tote is a super bright accessory - spacious, convenient and perfect for everyday use! It's great for those who like to keep their accessories simple yet trendy.

Comments