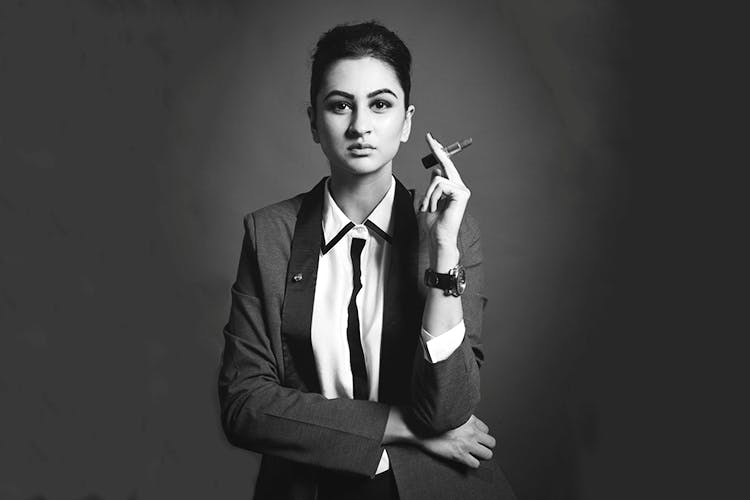 Kaaryah For Boss Lady Clothes In 18 Different Sizes
The Scoop
Founded by Nidhi Agarwal, Kaaryah is a brand of western, non-casual clothing created particularly for the Indian body type. They focus on providing the best possible fits, and offer each piece in 18 different sizes.
The Style
From basic, well-fitted white shirts to fashionable capes, dresses, jacket, skirts or trousers,  Kaaryah's got it all. But it's their latest collection that inspired us to get out of our comfort zone and try out a strong, androgynous avatar; something we've never done before.
Their well-fitted jackets, anti-gap, crisp white shirts, and seamless trousers have helped achieve this boss lady look, and frankly, we're loving it.
What We Love
You can shop on the website according to body shapes, occasions, and even to fix particular problem areas with their anti-gap, anti-wrinkle, bust-minimising pieces, as well as clothing for curvy bottoms and love handles!
Who It's For
Karyaah is pretty cool for people who feel brands and online shopping sites don't make clothes for their body type, as small or ample they may be. They add 150 new styles every month, and there's something for every woman, whether they work in a corporate office or are college students.
Where: Shop online here.
Price: Starting at INR 699
Contact: +91 8800233333
Follow them on Facebook here and on Instagram here.
Read more about Kaaryah on Ms Coco Queen's post here. You can follow her on Instagram here.
Comments