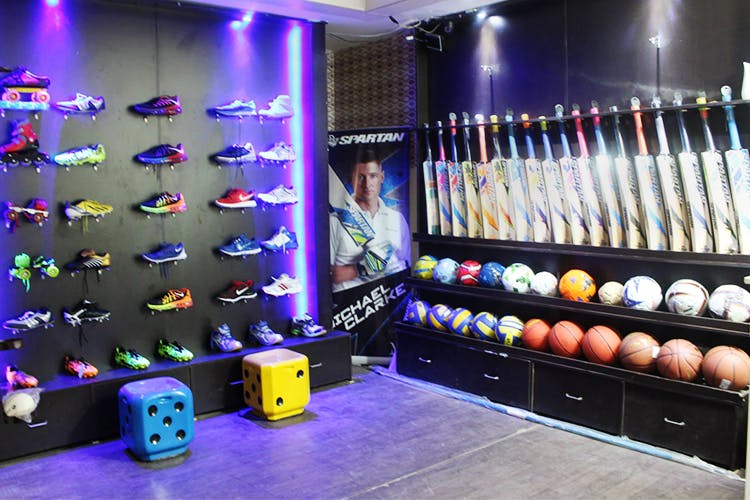 Need A Cricket Kit Or Rare Kayaking Gear? These 7 Sports Shops Have It All!
Sports is arguably the best way to de-stress, keep fit, and have fun at the same time. Whether you're taking on a new sport, picking up an old one, or have one you dedicate your early morning or weekends to—here's a list of equipment stores in the city for all your sporting needs.
Lodhi Sports
One of the biggest online and offline stores for sports equipment, Lodhi Sports stocks products for a wide range of sports. They've got equipment for everything from cricket, football, and TT to shooting, archery, and golf. You'll even find yoga and gym equipment.
Ghulati Sports Emporium
Having personally bought crickets kits and countless other products from here, we can safely say that you can rely on this sports store for any sort of equipment and products. Planning to rack up a gym at home? These guys have all the equipment you'll ever need. Needless to say, all sports products can be found here.
Bajaj Sports
Established in 1949, Bajaj Sports offers reliable sports products. You can gauge their reliability by the fact that they've gone as far as supplying equipment for the 2010 Commonwealth Games. Variety and range are just their cup of tea—we found one of the widest sports product ranges here.
Gupta Sports House
From inexpensive football studs to heavy-duty adventure sports equipment, these guys could very well be your one-stop shop for all things sports. They've been around longer than we have, since 1933, in Connaught Place, and you can count on the authenticity of their products.
Spartan Sports
Primarily for cricket, Spartan Sports will set you up with cricket equipment endorsed by some of the biggest names in the game. With bats, gloves, accessories, and even team jerseys, this is where your search for quality cricket products ends. They also offer fitness products, shoes, and apparel.
Only Sports
A little bit on the pricier side, Only Sports offers high quality and professional grade sports equipment. They've got a particularly great collection when it comes to cricket bats, so if you're taking your game to the next level, we recommend you check this out. We'd suggest newbies and beginners give this one a pass.
Decathlon
Possibly the largest hub for sports equipment, Decathlon has a strong presence in the country with 60 stores and a considerable online presence. They've got sports equipment for 50 sports, even for the rare ones like windsurfing, kayaking, snowboarding and more. Their pricing seems to be on the lighter side as well.
Comments