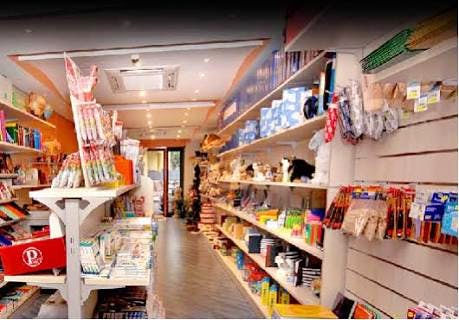 Sitaram Stationers Is THE Shop For All Your Stationery Needs From Office Or Painting To Decoupage And Origami
What Makes It Awesome
For all those who love stationery like I do and go berserk over options or for those with kids driving them nuts for various paper, thermocol and chart requirements for holiday homework, there is a store that has it all under one roof. Sitaram Stationers is a multi-level store that offers various kinds of products from all types of paints to easels, from canvases to brushes, from pens to washi tapes.
What Could Be Better?
They can probably work a little on having an online page where people can take a look at the product catalogue.
What's My Pro Tip?
On the first floor they have their private label canvases in all shapes and sizes - stretched, rolled, with wooden board, without wooden board, oval, rectangle, square etc. These canvases are the cheapest canvases I have ever bought and since then I haven't bought canvases from anywhere else. Also, customer service is really their motto, so take their card and stock up on all things stationery. They even get the stationery items delivered within Delhi for a little extra cost.
Anything Else?
Take a good look through the store and you will come across a lot of crazy colorful stationery.
Also On Sitaram Stationers
More Information
Sitaram Stationers
Nearest Metro Station: AIIMS
Comments