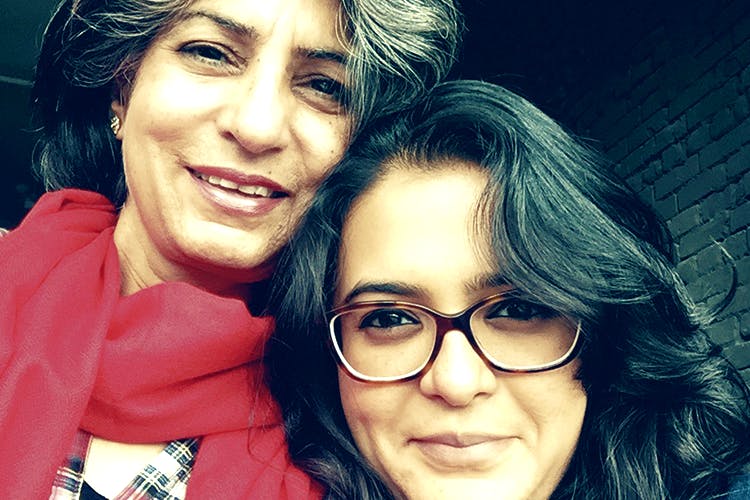 How This Girl's Determination Got 6,500 Students Fighting For A Better World
Shortcut
You know you went to college in Delhi if your evenings were spent working with The YP Foundation. Formerly known as The Youth Parliament, The YP Foundation was started by Ishita Chaudhry in 2002. Overcoming depression takes resolve and determination, and nowhere is it more visible than in the life of Ishita. Here's her story, and here's how you can become a part of the movement.
Her #FitToFight Story
When Ishita was young, she struggled with depression during her years at boarding school, often singing and playing the piano as a way of coping. Growing up uncomfortable with being overweight and being body-shamed, she was never able to fit in with her social surroundings or peers. Unable to cope with the struggle, she overdosed on pills one night whilst in boarding school. Recognizing she needed help, she reached out to teachers and with the help of her parents came back to her home town, where she started regular therapy. This was a turning point in her life.
In 2002, when the horrifying images from Godhra riots rocked the country, it also shook Ishita up. As a regular debater in her school, Ishita was attending the CII meet up where her speech, filled with raw anger, made the guest take notice. It was here that a panelist, Bunker Roy – the founder of the Barefoot college in Tilonia, sowed the first seed of an idea that would eventually become the YP Foundation.
Today, TYPF has worked directly with over 6,500 young minds in over 300 projects across the country. It has touched the life of 4,50,000 adolescents and young people since its foundation was laid fourteen years ago. At the time of starting TYPF, Ishita had already been pursuing music for several years and had wanted to continue it professionally. Her family was supportive but deeply concerned about how a youth-led NGO could be financially stable and wanted her to think of it more as a hobby than a career choice.
During the course of work, Ishita and her colleagues have faced opposition in various forms,, including threats to their safety  but TYPF continues to work on influencing policies on important youth-related topics like gender, sexuality, health, education, arts, and governance.
Get Involved And Make A Difference
In her own words, Ishita suggests that it's important to start with the issue you most care about. It could be anything from promoting the independent arts to fighting for LGBTQ rights, building sustainable ecosystems or wild life conservation; the list is endless.
After that, decide on the amount of time you are willing to give and the skill you will bring for the cause. Since all non-profits are reviewed publicly online, reach out and select the organisation that best reflects your values. Find out more here.
Know Of Someone Who Is #FitToFight?
#FitToFight is an initiative by Reebok celebrating the extraordinary stories of everyday Indian women.  The stories will be evaluated by a prominent panel and felicitated by Kangana Ranaut at a grand awards night hosted at the end of this year.
Do you know someone who has a remarkable story you think the world should know of? Submit their story at fittofight.in or shoot an email at kangana.ranaut@reebok.in.
This story is in partnership with Reebok.
Comments