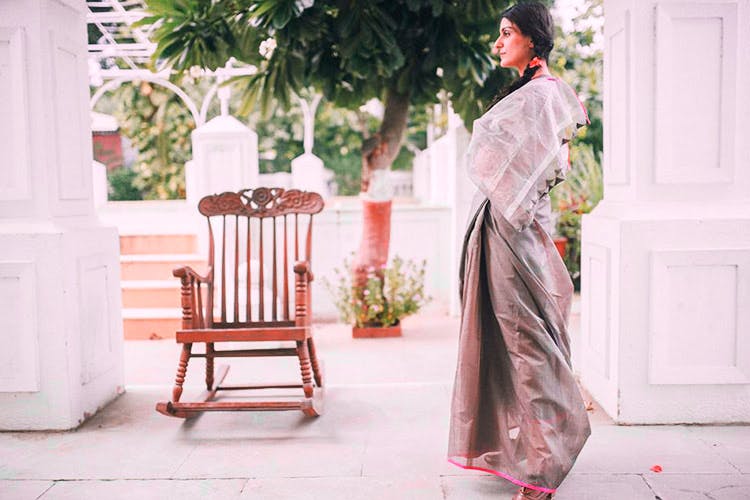 This Summer, We're Buying All Of Dot's Indian Wear In Pretty Pastels
Shortcut
We have a soft spot for Indian clothes especially when they look like cotton candy. And our latest crush is Dot By Daizy and Tapushi. Their saris and kurtas are a sea of serenity in an otherwise chaotic existence.
Time For A Wardrobe Refresh
As hot afternoons become a thing, we're hoping to keep it cool in Dot's beautiful, minty garments. We like that they're all hand crafted by weavers and rendered in relatable silhouettes. You can twirl around in these kurtas or walk around eating popsicles in this white sari. And this is going to be our pick for a date night because black dresses are so yesterday.
For those who prefer fusion, there's a lot you can mix and match with their blouses and dupattas too. So, don't lose hope yet. 
Everything from the brand wears a self-assured air. They feel safe in the belief that you don't need to scream the loudest to stand out in the crowd and we're digging this dignity. Aren't you?
So, We're Saying...
Perfect for the free-spirited wild child, you totally need these loosey-goosey summer essentials in champagnes, powder blues and muddy pinks.
If these clothes don't remind you of idle summer vacations spent watching cartoons or of an equally comforting moment in your life, we don't know what else will…
Comments