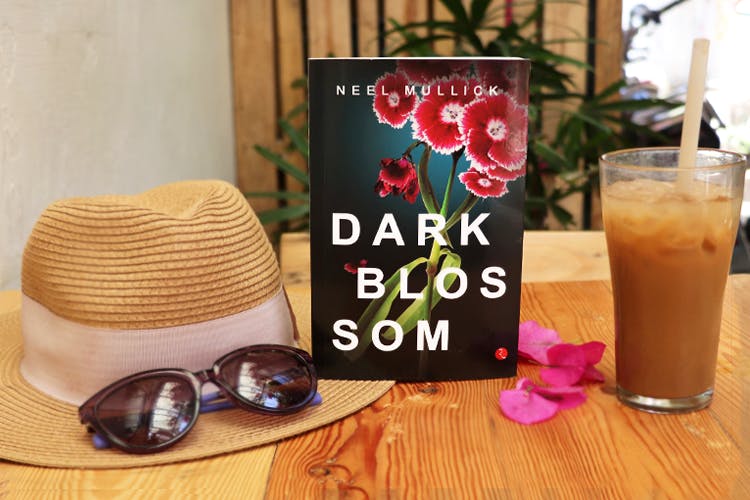 #SummerModeOn: 5 Cool Travel Accessories You've Got To Buy For Your Upcoming Trip!
Sun's out, shades out! Feeling the heat in the city, guys? We feel ya, and so, while you plan that much needed vacay, we've found you a list of travel accessories that you'll love to take along for your trip. Whether you're planning a sojourn with friends or fam, this list will upgrade your trip for sure.
A Reader's Escape
A fresh read for the summer has got to be on top of the list. Check out Neel Mullick's latest novel, Dark Blossom, that's absolutely unputdownable. It's a story weaved with tension and intensity of human emotions, love and relationships. It's pulse racing narrative will have you hooked till the very end!
#LBBTip: Don't forget to participate in Neel Mullick's WinTrip2NY contest for a chance to win tickets to New York (which could hopefully be your next vacay).

Personalised Luggage Bags
If you're always on the go, you'll know how important it is to have your luggage stand out from mixing with the crowd. So get one of these personalised travel tags from Travelsleekstore, that will remain your companion on all trips. You can get either your name or a quote on these faux leather tags.
Universally Charged
This one's a must especially when you're traveling abroad. Mobile phones, laptop, iPad and everything else that you need connected for a life online, this 4-way adapter is perfect for all your chargers. It has the US, European, UK, and Australian plug points in it, so wherever you go, just plug in and you're good to go.
One For The Beer Bellies
If beer is bae, you'll love this inflatable beer cooler. If you're planning a campsite getaway by the beach or in the woods, this cooler will be your buddy to keep your drinks perfectly cold. This cooler can hold approximately 48 twelve ounce cans.

Soak In The Sun
Think of sun, sand and sea, and all you'll imagine is getting that perfect tan. For times when you want to just lounge under the open sky, this Oversized Beach Towel will be your constant companion! With a water-resistant pocket, comfy pillow, touch screen phone pocket and the palm tree design, we're already crushing on it.
So, We're Saying…
No matter where you're headed this summer season, don't miss out on these cool travel gear that are sure to help you relax and unwind without a care. We're especially digging Neel Mullick's Dark Blossom for a refreshing read this season.
Ask WinTrip2NY a question