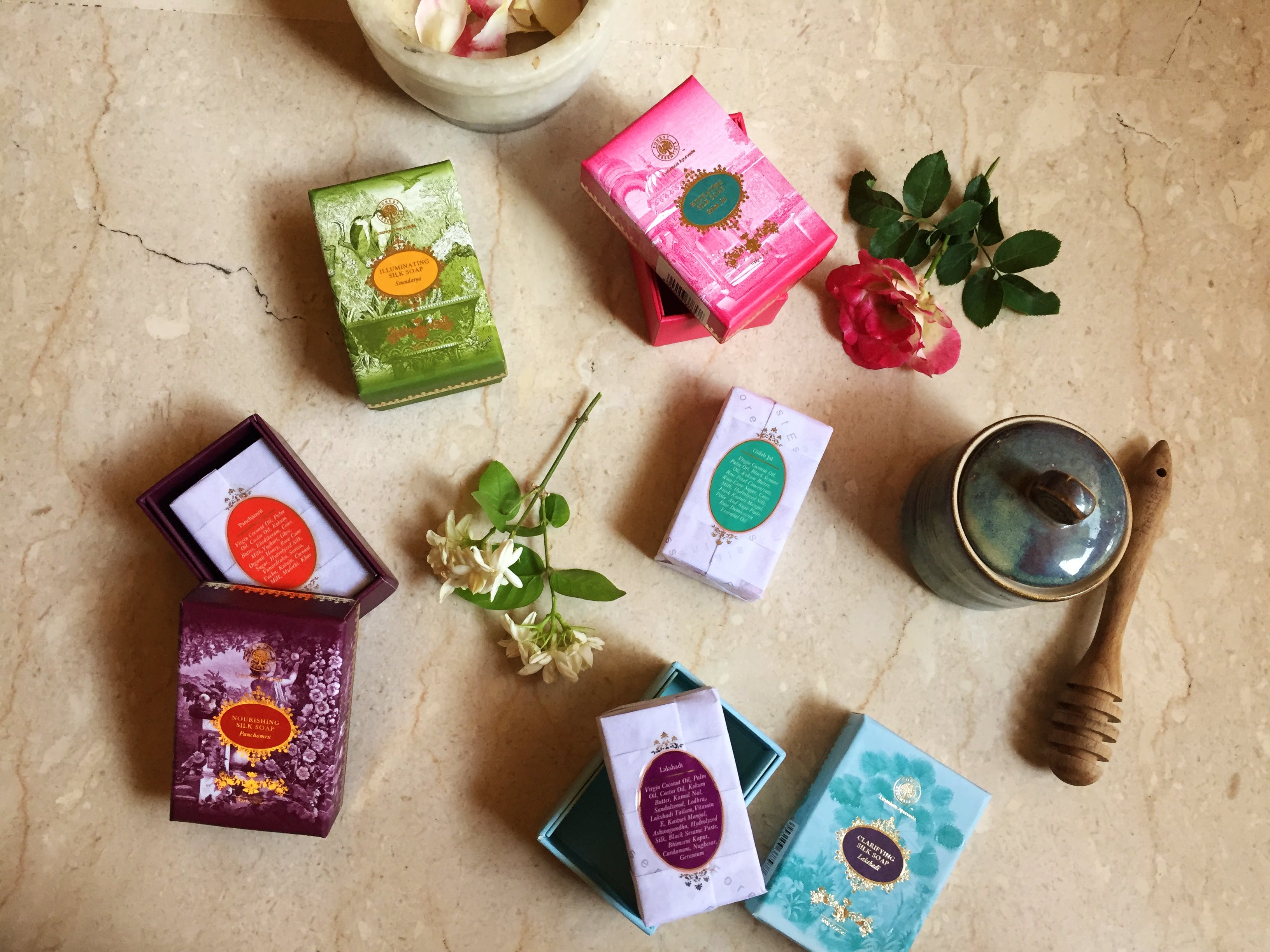 These Super Luxury Buttermilk And Silk Soaps From Forest Essentials Will Enhance Skin Care & Healing
What Makes It Awesome
Only Forest Essentials can bring the words like butter and silk to make a product so luxe, so fine that your next shower is going to feel like a trip to a spa. From the masters of classic Ayurveda, be prepared to welcome 100% natural, no artificial colour, no synthetic fragrance soaps that have been cured for 12-weeks and infused with pure silk. Take the ancient wisdom of the Shastras and apply that to every aspect of your life and well-being, with this mantra, Forest Essentials has launched a range of soaps that bring together skin care and healing. These soaps are made by hand, based on authentic and traditional Ayurvedic methodology. The unique process includes a ghee wash and a pure silk infusion to each variant. With a revived method of old-fashioned cold process that helps to retain the essential fatty acids in the soap without using harmful chemicals.
What Could Be Better?
I wouldn't mind getting one with ylang ylang - my favourite aroma!
What's My Pro Tip?
Choose between Panchamrit - this contains 25% of Ambrosia with pure Desi ghee, fresh yoghurt, raw Organic Honey and Cane sugar for cleansing and nourishing soap; Lakshadi - Lakahadi Tailam or Lac Oil along with fresh Sandalwood paste infused in Sesame Oil along with Mitti and Kasturi Manjal to treat pigmentation and evens out skin tone; Soundarya - Soundarya Serum and Soundarya Ubtan are both in this one along with Turmeric, Fennel Seeds, Star Anise Fruit, Sandalwood, Poppy Seeds, Camphor and Saffron for soft and glowing skin; Gulab Jal - It is made with desi rose petals and cane sugar and kept in the sun for over 60-days and then mixed with ghee, herbs, oils and fresh pistachio and cashew paste, infused with silk.
Anything Else?
The objective of these soaps is to provide deep nourishing, damage control and regeneration.
Comments